Everything you need to know about the Westfield Matildas vs Chile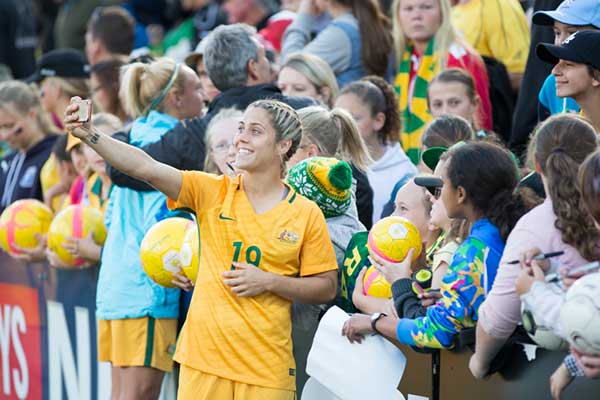 Headed to Penrith to see the Westfield Matildas take on Chile? Here's everything you need to know for game day.
Following on from their victory over Brazil in 2017, The Westfield Matildas return to Panthers Stadium to take on fellow 2019 FIFA Women's World Cup qualifiers Chile, 3:30pm, Saturday 10 November.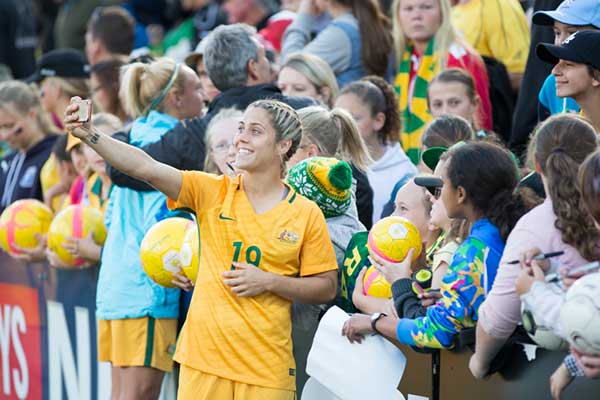 Tickets
Tickets for the game are selling fast! Head to https://matildas.footballaustralia.com.au/tickets to get your tickets, then plan your perfect football weekend in Penrith.
Getting to the game
The Westfield Matildas vs Chile will be held at Panthers Stadium. Public transport and parking information for this venue can be found here. Roads surrounding the venue will be busy in the lead up to the game, spectators are encouraged to use public transport where possible. The nearest railway station is Penrith, approximately a 10 minute walk from the stadium. Buses and taxis are also operational between Penrith Station and Panthers Stadium. Plan you trip
Pre-game fun
With kick off scheduled for 3:30pm why not head to Penrith before the game and try one of Penrith's many adrenaline attractions. We'd recommend Jetpacking at the Sydney International Regatta Centre, White Water Rafting at Penrith Whitewater Stadium or High Wire Walking at Skypeak Adventures, St Marys to name a few.
Post-game dinner
You're going to want to refuel after the big match, the good news is Penrith has something for every taste and budget. From burgers to burritos, espresso martinis to craft beer, Penrith has it all. Plan your post-match dinner and drinks here.
Hungry for more great events?
Follow Visit Penrith on Facebook and Instagram for the latest event announcements and details.