A message from the team at Visit Penrith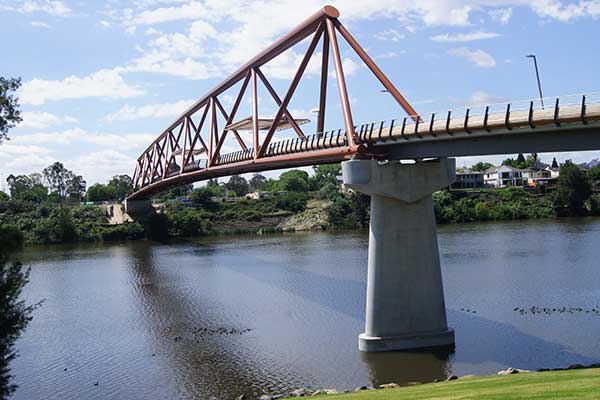 A message from the team at Visit Penrith
There is no doubt we are living through extraordinary times.
Now more than ever the team at Visit Penrith want to extend our best wishes to you and your families by spreading a message of hope and support to the many individuals and locals businesses that are effected at this time.
We are committed to doing what we can to support local businesses. As a start we thought it might be useful to provide some simple and practical tips for how our community and visitors to Penrith can best help small business during this time.
Most local businesses are using their social media platforms to communicate the latest precautions they are taking to keep patrons safe. Please ensure you keep up to date with these venues before following these simple steps to supporting local businesses at this time.
Buy a voucher or membership online
Why not buy a voucher or membership online or over the phone to use when venues reopen? Many Penrith restaurants, attractions and arts facilities including The Joan Sutherland Performing Arts Centre, offer vouchers and memberships for sale. These are a great way to support local businesses in the knowledge that you will still be able to enjoy their services even if it is at a later date. Vouchers are also great gift ideas. Here are some suggestions to get you started.
Order takeout from your favourite eateries
Most cafes and restaurants are now offering a takeaway service to support current social distancing advice. While shopping centres are pandemonium, why not take this opportunity to order takeaway from your local coffee shops and restaurants thereby supporting them.
Send a message of love and support
Use social media for good by sending your favourite local businesses a message of love and support. Encourage them to hang in there and commit to continuing to use their services where you can.
Start planning an epic weekend in Penrith
Make a list of all the places you want to visit after virus-related restrictions are lifted and invite your friends and family to spend it with you. Even better invite them to stay and make a weekend of supporting the Penrith community by visiting all our amazing attractions and eateries. Hot tip: use Instagram to bookmark, save and share the locations and attractions you want to visit.
If you're heading out to one of our fantastic local attractions or venues remember that these businesses are facing some of the most difficult times in their business history. You may have to wait longer or interact with tired and busy staff, give them a smile and let them know that you are there to support them.
Stay up to date and check out the latest Visit Penrith news with us on Facebook and Instagram.