Straight from the 'art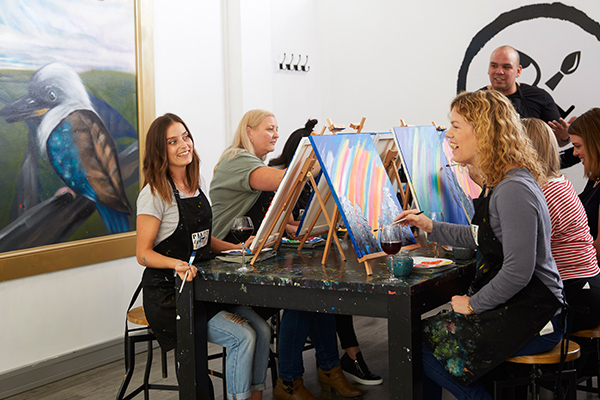 Our friends at Pinot & Picasso have created the ultimate isolation survival kit with an at home Art Box and access to online painting sessions from the Pinot team themselves!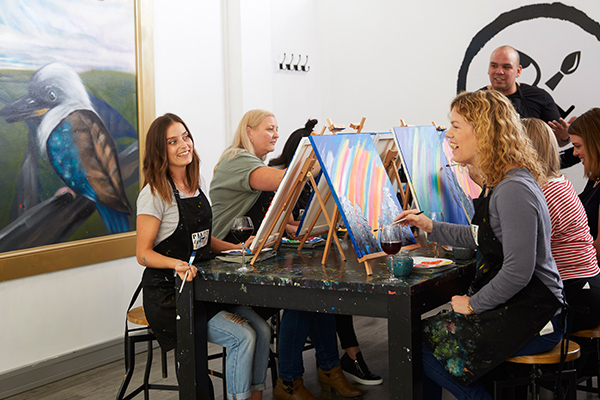 It's not all doom and gloom at Pinot & Picasso HQ but at this uncertain time the team is bringing their studio to you! Say hello the ultimate paint-at-home-starter-pack courtesy of Pinot & Picasso.
How do I get in on the action?
Follow this link to order your Art Box now and get ready for Facebook Live streaming sessions Fri-Sun!
What's in my Art Box
The ArtBox Starter Pack includes:
3 x 12'' x 16'' Premium Canvas'
5 x 75ml Byron Acrylic Paint Tubes
1 x 4-Pack Brushes
1x Circular palette
$100 Naked Wines Voucher*
$50 Discount Code to a Pinot & Picasso in-studio session**
Pinot & Picasso Colour Wheel
Free Delivery
Visit Pinot and Picasso here for pricing.
Live streaming schedule
Pinot and Picasso are committed to providing a source of entertainment whilst you're stuck at home. They will be broadcasting live every Friday and Saturday night from 7pm and Sunday afternoon from 2pm. Their artists will take you through all the steps to create your own masterpiece, all in the comfort of your own home!
Feeling isolated?
Top up your pinot glass and get on FaceTime and share the experience with your friends and family all from the comfort of your own living room!!!
Has your business implemented new, safe, means to operate under Coronavirus like Pinot & Picasso?
If so, share with us by using the hashtag #visitpenrith on Facebook and Instagram