Ways to maintain your sanity while on Corona-cation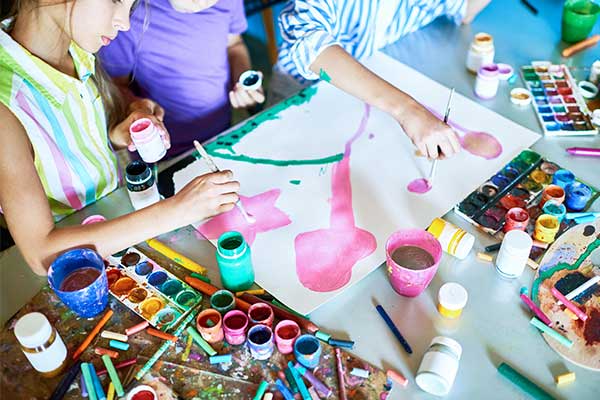 The team at Visit Penrith have put together some ways to maintain your sanity while on Corona-cation.
Go for a walk and call a friend
Can't go walking with the ol' walking crew due to new social distancing restrictions? Head out for some fresh air in your neighbourhood and call a friend instead. Use the time to be honest and connect and find out how you're both managing the new normal. Getting out and having a chat will help to clear your head, get the blood and endorphins flowing and do wonders for your emotional wellbeing.
Get your creative juices flowing
Our friends at Penrith Regional Gallery (PRG) have created some great at home art projects to keep you and the kids busy while everyone is staying home. Over the coming weeks and months PRG will be building up a series of resources for you to enjoy starting with two downloadable activities that can be found here. Plus they are currently posting #homewithprg art journaling challenges on their Instagram. Make sure to share your works using #homewithprg to be featured on their Insta stories.
Take a time out with a takeaway
Order a coffee (and while you're at it what about a sweet treat) using a home delivery service and take some time out. Write a list of all the things you are grateful for, listen to an uplifting podcast or try a mindfulness app. Your mental health is so important especially at this time. Why not use this unique situation to prioritise your wellbeing in a way that busyness and over commitment has prevented you from doing in the past.
Organise fambo dinner on FaceTime
What, no weekend plans? Order home delivery from a local business and have a family dinner over FaceTime. Whether you all order from the same store (highly recommended for those who suffer from food envy) or from a variety of local businesses, we promise this will be a dinner you'll talk about for years to come.
Plan your next adventure in Penrith
Get the kids, grab your partner or call a mate and start planning your next Penrith adventure. Saving photos of restaurants, meals, attractions and landmarks will help you to look beyond the current situation and imagine all the ways you'll be able to support local business while spending some much needed time with family and friends once the need to self isolate and stay home has passed.
Looking after your mental health
Prioritising your mental health is important in difficult times. Despite all our best efforts to be positive, it can also feel overwhelming. Don't be afraid to ask for help from friends, family or the services below. Find out more at Health's COVID‑19 support page.
Lifeline
https://www.lifeline.org.au/get-help/topics/mental-health-and-wellbeing-during-the-coronavirus-covid-19-outbreak
Kidshelpline
Beyond Blue