Takeaway and delivery options in Penrith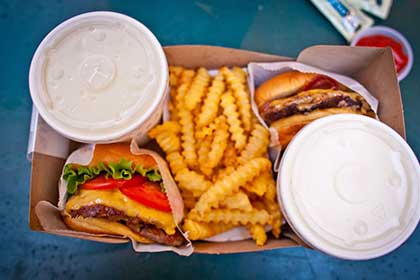 Though Penrith's cafes and restaurants are currently unable to offer dining in, many are still offering takeaway or home delivery.

Please be observant of current stay at home order including current face mask, social distancing and QR code check in requirements.
Information has been compiled by the Visit Penrith Team with all care, however please note this list may be subject to change in restrictions, operations of each operator or omissions due to non confirmation of service. If you have any feedback or would like to list a business here, (or let us know about your local) please email us at This email address is being protected from spambots. You need JavaScript enabled to view it..
*Takeaway may need to be pre-ordered in advance or pick up, delivery or transaction conducted differently. Check with operator for details.
*Delivery may be either by the business or available via a third party, delivery areas may be limited and delivery fees applicable. Check with operator for details.
Check which Visit Penrith businesses accept dine and discover vouchers.
Generally refer direct to operator social pages for greatest detail of current menus and operating hours.