Takeaway and delivery options in Penrith
Details

Written by

Susan Hamilton

Penrith City Council

(02) 4732 7777

(02) 4732 7958

council@penrithcity.nsw.gov.au

https://www.penrithcity.nsw.gov.au

601 High St

Penrith

NSW

2750

Australia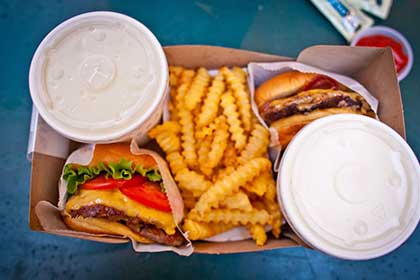 Takeaway and delivery options throughout Penrith
Don't miss out on your favourite meals!

Though Penrith's cafes and restaurants are temporarily unable to offer dining in, there's no reason to miss out on your favourite meals as many are still open for takeaway or home delivery.
As of Friday 15 May, some cafes, restaurants and bars can trade as eat in venues, with numbers limited to ten people with social distancing measures in place. Please check directly with individual operators for details.
Just in case you need an excuse to be indulgent here's a few you can use:
Make it into a social occasion by ordering from a local business and have a family and friends catch up meal over a virtual meeting platform.

That live stream you wanted to watch, turn it into a 'dinner and show' (checkout Thursday Night Live),
Take it out in the backyard for a picnic.
Whatever you do, enjoy it!
Information has been compiled by the Visit Penrith Team with all care, however please note this list may be subject to change. If you have any feedback or would like to list a business here, (or let us know about your local) please email us at This email address is being protected from spambots. You need JavaScript enabled to view it..
*Delivery may be either by the business or available via a third party, delivery areas may be limited and delivery fees applicable. Check with operator for details.