A Night Out In St Marys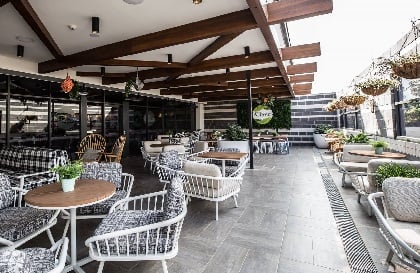 If you're thinking of having a night out, but don't fancy travelling to the big city we've got the next best thing! St Marys has a vibrant night culture with plenty of fun venues.



The Arbour:
If you like to start your nights off early, we suggest popping into The Arbour at St. Mary's Band Club. Open from 4 pm – 8 pm on weekend, The Arbour is a comfortable, stylish outdoor terrace with big screens, heaters and a seasonal outdoor bar. On a sunny afternoon, The Arbour is a great spot to meet your besties and grab a cheeky drink before kicking off your night out.

Hogs Breath:
Moving on to an old favourite! Hogs breath is a themed steakhouse serving up a delicious selection of steaks, burgers, wraps and seafood – the perfect menu to fill the belly before a few cocktails.
Not only do Hogs breath have a great range of food, but they also have an even better selection of Hog-tastic cocktails and mocktails from their licensed saloon bar! A few of our favourites are the Pink Fizz Mojito, Fruit Tingle and Pine Lime Splice!
Iron Bark Terrace:
Burgers and steaks, not your thing? We also love Ironbark Terrace & Pizzeria at St Marys Rugby Leagues Club! With authentic wood-fired pizzas, a bar, specialty cocktails and beautifully designed surrounds, the Ironbark Terrace ticks all the boxes. The indoor/outdoor area is equipped with comfy seating and large screen tv's, creating a fun atmosphere for a social get together with friends or to watch your favourite sporting events!
Major Oak Theatre Restaurant:
If you like a little entertainment to spice up your evening, the Major Oak Theatre Restaurant must be your next stop!
The Major Oak has rotating comedy shows, musical shows and over 25 sensational tributes shows. The entertainment continues until late, with a DJ playing all your favourite tunes till midnight.
With its lively atmosphere and great food, this is the perfect venue for a great night of laughs!
Visit Penrith strongly encourages you to read the guidelines around social distancing in public places before planning your visit. Some destinations may impose restrictions around how they operate, for details please contact the provider. For the latest information about restrictions and health advice specific to NSW, please refer to https://www.nsw.gov.au/covid-19