Summer fiesta at Checho's!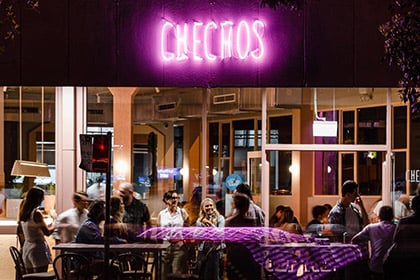 Hola Amigos! A new authentic Mexican experience has arrived in Penrith.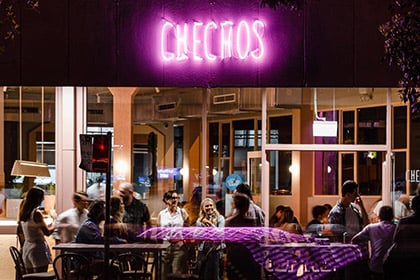 Checho's is the latest food offering to grace Penrith's rapidly growing dining scene.
Checho's Mexican restaurant and bar opened its bright pink doors in October 2020. With its neon signs and impressive bar display, it's hard to miss this beauty on High Street.
The concept behind Checho's was to create approachable, delicious and unique Mexican inspired dishes paired with cocktails, wines and sessionable beers. Following its successful launch weekend, Checho's has quickly become a hotspot for Penrith locals and visitors.
Checho's aims to broaden the taste buds of the West and show that Mexican cuisine can be so much more than merely tacos and nachos.
The carefully crafted menu has been designed to be passed, portioned and shared between friends and family – which means you get to experience a little bit of everything! Something you might not want to share, however, is their delicious selection of beverages including their classic and signature cocktails, beer and wine, spirits and of course Tequila!
Checho's is open on Thursdays from 5 pm – 12 am, Friday and Saturday from 12 pm – 12 am and Sunday from 12 pm – 10 pm. Bookings are encouraged.
Penrith is full of fantastic places to eat and drink, find a full list here.
---
Visit Penrith strongly encourages you to read the guidelines around social distancing in public places before planning your visit. Some destinations may impose restrictions around how they operate, for details please contact the provider. For the latest information about restrictions and health advice specific to NSW, please refer to https://www.nsw.gov.au/covid-19