Taste your way through new and delicious eateries!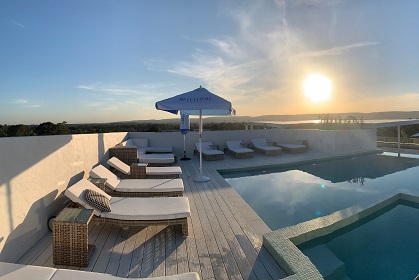 SO MUCH NEW! It seems a new delicious eatery is opening every week lately, and just in time for Summer.
If you are a fan of rooftop dining with sunset views (who isn't!?), gelato, Italian, Mexican and dumplings, we are here to tell you that dining in Penrith never tasted so good. And they are just a few of the new kids on the blockso get ready to eat your way through Summer.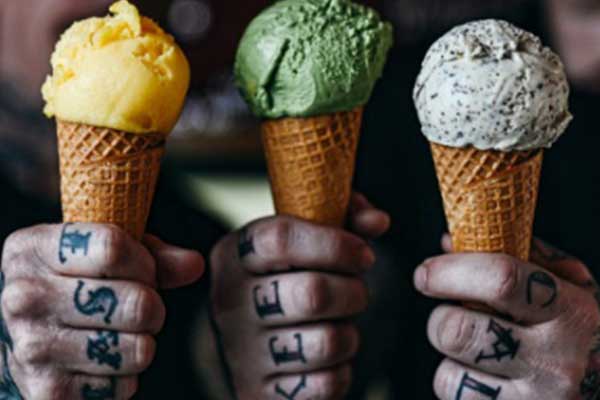 Think neon signs, trendy vibes, music lights and late nights. There's a new kid in town serving fat and juicy dumplings, bao and other tasty morsels to whet your appetite as well as cocktails, teapots, jugs and slushies. Eat in or takeaway. Open Wednesday to Sunday.
GellaFrenda
Simple and authentic Italian food is the GellaFrenda way. Hit all the right notes for good Italian feasting here with light and airy pizza's, rich and robust to light pastas, and world class gelato to be devoured from gelato producers, Ciccone & Sons.
Italian Street Kitchen
Italian Street Kitchen embodies the Italian way of eating and sharing. A place to talk, catch up, and celebrate. They are a market stall on a grand scale: a place to gather with family and friends over simple Italian dishes that burst with flavour.

P'Nut Street Noodles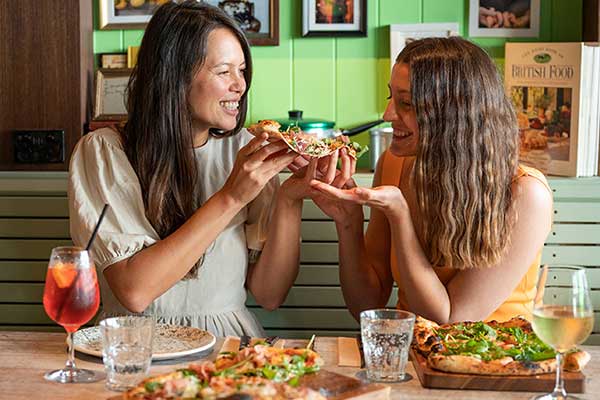 An immersive traditional Asian street food experience thanks to their signature made-from-scratch sauces, authentic ingredients and taste of Grandma's recipes just like the bustling street side stalls in Thailand.
Smoky Sues
Barbecue done differently. Smoky Sue's have torn up the BBQ rule book. Tossed it in the smoke. And turned it into a side of melting brisket you'd sell your mother for. Because Smokey Sue's believe everyone should be able to enjoy the most delicious meats any night of the week.

SQ Bar and Grill
A welcome arrival to Caddens Corner in Kingswood, SQ Bar and Grill is the new local for lunch, dinner, after work or weekend drinks. Don't miss the specialty cocktails and the menu is bursting with so many different options the hardest part is choosing what to order.
Theo's Rooftop Bar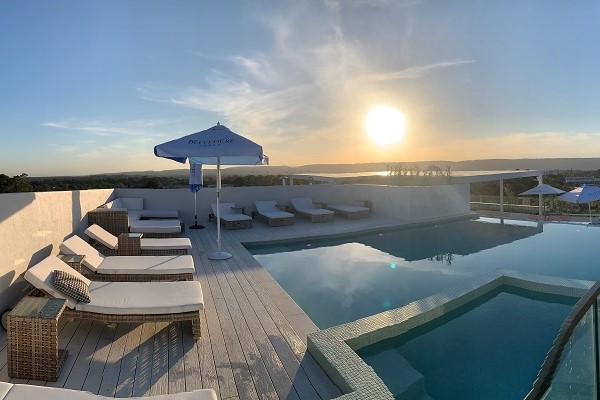 Enjoy stunning Penrith sunsets overlooking the Blue Mountains in a gorgeous rooftop Mediterranean inspired space. Beautifully styled decor and a view to match,
Theo's Rooftop Bar is fast becoming the place to be in Penrith. A great place to hang out with friends and family or an after-work drink. The bar features a full menu catering to lunch, dinner or just a light snack.
Providing a true Mexican cultural experience from the fun to the food and the history! Uncompromisingly authentic, Yo Loco is colourful and fun. Complete with an indoor playground for the kids, date nights, family nights and every night in between just got a whole lot easier.

Penrith is full of fantastic places to eat and drink, find a full list here.