Climb into this exhilarating indoor activity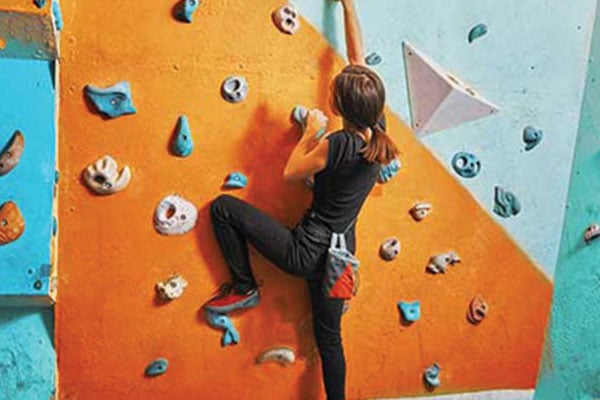 Climb the wall like Spiderman and enjoy hours of active indoor fun at the Climbing Centre in Penrith. All ages and skill levels welcome!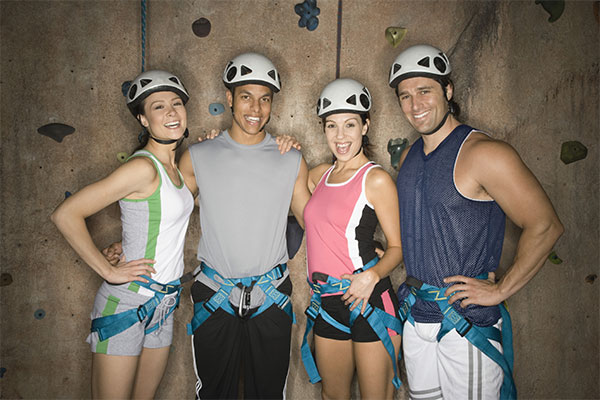 Don't climb the walls at home in boredom, not when there are perfectly good indoor rock climbing walls you can climb instead. At the Climbing Centre in Penrith you can well and truly break free of boredom and enjoy the thrill and excitement of rock climbing in a safe environment.
The Climbing Centre has more than 100 different climbing routes suited to people of all ages and climbing abilities. There are short walls, high walls and walls offering different slants and shapes. The climbing routes are changed regularly so you're guaranteed to discover and overcome new challenges every time you climb.
There's also the relatively new bouldering area upstairs for the more serious climbers looking to work on their bouldering and overhang skills. For those new to climbing lingo, bouldering is a form of rock climbing that is performed on large boulders or small rock formations without the use of ropes or harnesses.
There are no bookings required and no time limits imposed on climbers. Simply rock up and you can climb 'til your heart's content. You'll have to complete a safety lesson on your first visit – but this is included in your entry fee. Prices start at $22 for adults, $21 Concession, $12 for children 11 and under and just $8 for kids ages under 3yrs. These prices also include harness hire.
Beyond the awesome climbing action there's also a shop to purchase climbing gear from, an onsite gym to work on your conditioning and strength, and of course a birthday party function area with 360 views of all the climbing action.
So what are you waiting for? Don't delay, it's time to belay at The Climbing Centre in Penrith. Open seven days a week throughout January, there's climbing fun for everyone and hours of active adventures to enjoy.