Combine paintball and go-karting for the ultimate rush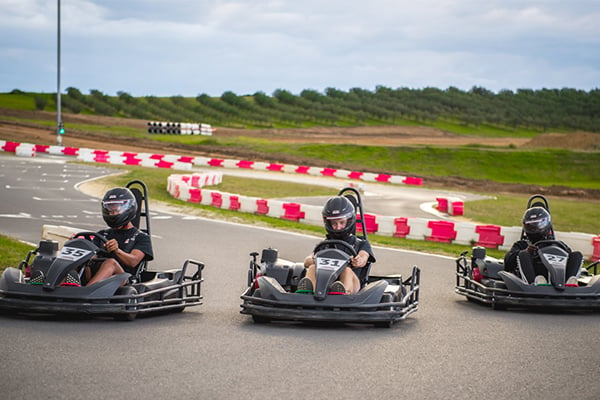 Why choose between paintball and go-karting when you can do both at Luddenham Raceway?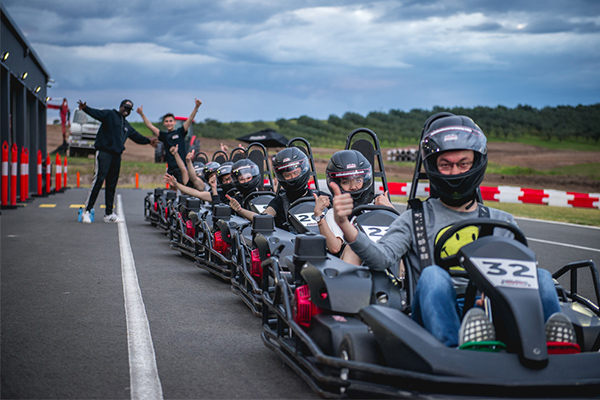 Luddenham Raceway is Sydney's ultimate adrenaline destination where groups of families, friends and colleagues can unleash their energy and enthusiasm for all things fast and furious. Put your pedal to the metal and feel the wind in your hair on the outdoor go-kart track; and have a battle of epic proportions in the state-of-the- art paintball facility. There's also a brand new Motorsport Park for super keen drivers to enjoy track days, hot laps and much more.
Go Karting
Luddenham Raceway features two outdoor go-karting race circuits. Kids aged 8-14 can enjoy the excitement of the Rookie Circuit where they can put their emerging driving skills to the test in a safe and fun environment. Drivers aged 15 and over can take in the picturesque mountains views as they tackle the fast flowing corners and elevation changes on the Pro Circuit.
Paintball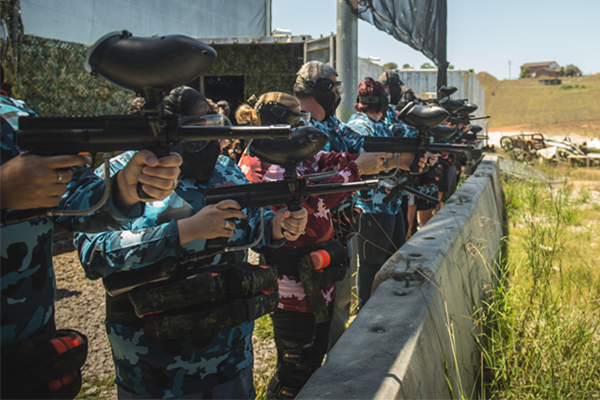 The state-of-the-art paintball facility includes five action packed playing fields which have all been designed to provide groups of 10 or more with a fun and totally immersing experience. Prices start at $90 per person for a 1-hour session and 500 paintballs. Players (aged 16 and over) experience the different features and challenges of each field as they progress throughout the game:
Featured Field: What could be more scenic than battling it out in a field of olive trees? Luddenham Raceway's Olive Field offers an epic outdoor terrain with undulating slopes, fantastic hiding places and much much more.
Field 1 - The Tournament Field: An artificial grass playing field with Tournament Grade Inflatable Competition Barriers
Field 2 - The Lost City: A rugged, urban inspired playing space and includes a 60 seater bendy bus, and an abandoned train carriage, which have both been repurposed as the ultimate playing props!
Field 3 - The Base Camp: The Army Base Camp is set up on an abandoned wasteland inspired landscape and includes a N7-212 Wessex Helicopter and a Black Rebel Assault van.
Field 4 - The Rebel Headquarters: A post-apocalyptic inspired playing field and includes a purposely constructed container terminal, full of hair raising twists and turns that are guaranteed to get your blood pumping as you attempt to complete your mission.
Luddenham Raceway is open seven days a week, bookings for go-karting and paintball are preferred. Find out more about Luddenham Raceway and start planning your next adrenaline adventure!