Come for the game, stay for the food.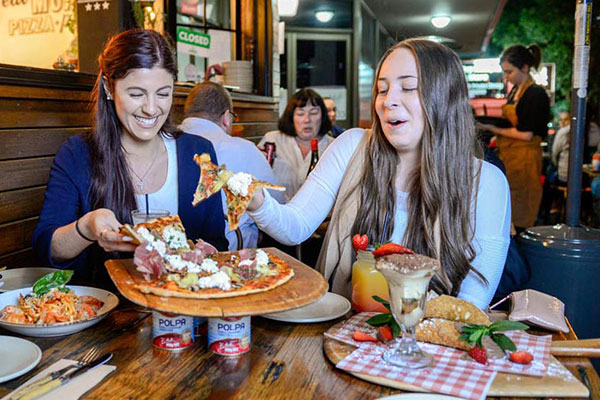 You're going to need some sustenance to get you through the game or fill you up after the thrilling match between the Westfield Matildas and Brazil.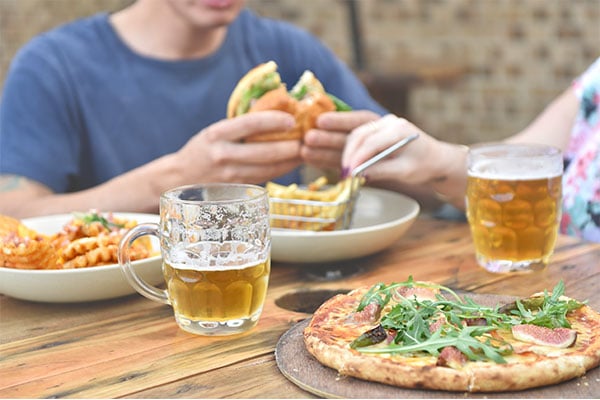 You're in luck because there are loads of restaurants in Penrith serving up delicious and great-value meals. Why not come early for lunch or grab some dinner after the game? A short walk from Pepper Stadium is Hog Breath Café which is a great option for families. Kid's meals are only $9.95 and they come with a free drink and ice-cream dessert.
Penrith Panthers is located just across the road from Pepper Stadium, stroll over there and suddenly a world of entertainment and dining opportunities opens up. There are 11 restaurants to choose from including Panarottis Pizza & Pasta, which is a great option for bigger groups wanting to share plates. Make sure you book ahead to avoid disappointment!
If you're pressed for time, head to Harrys Café De Wheels for something quick and easy. What's not to love about a good old fashioned pie? Try their signature Tiger Pie, Chicken & Mushroom Pie or The Hot Dog De Wheels - you won't be disappointed.
Fancy a drink after the game? There's six bars to choose from at Panthers. Squires Terrace Bar is an outdoor bar with pontoon lounge areas overlooking a tranquil lake. Here you'll enjoy local artists serenading you with acoustic performances while you drink. It's the perfect place to unwind after a nail biting match.
Explore what the region offers and research and plan your trip on the Visit Penrith website. You can also keep up to date with events in Penrith by connecting with us on Facebook or subscribe to the e-newsletter.