Discover Penrith's true colours in autumn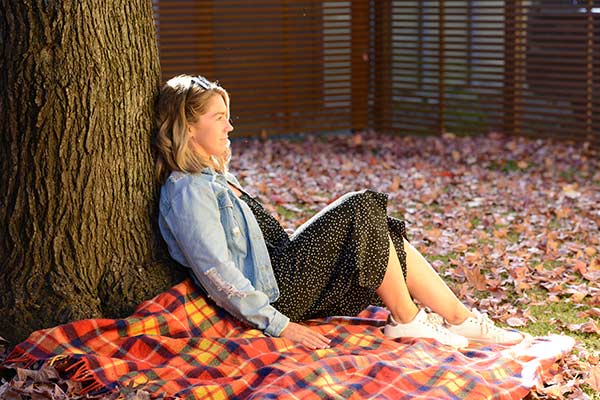 Fall in love with a different side of Penrith by visiting some places that really show their best colours in autumn.
Enjoy Penrith in all its autumn colours this month with our top five places to visit now that the weather is cooler. Share your adventures by taking a photo and posting it to Instagram or Facebook using the hashtag #visitpenrith.
1. The Rock Lookout
The Rock Lookout boasts spectacular views of the Nepean River Gorge, Blue Mountains and Penrith. It's accessed by a short walk of only a hundred or so metres, but there is a longer walk of 2.5km which takes you through swampy heath and eucalyptus forest to Riley's Mountain for more views of the Nepean River and surrounds.
2. Sydney International Regatta Centre
The Sydney International Regatta Centre is a former Olympic venue boasting a number of beautiful lakes, including the main lake that can be enjoyed by walking or cycling the 5km circuit around its shore. Take a picnic and relax with the majestic Blue Mountains in the backdrop. Take your camera to capture the early morning fog on the lakes or the sun as it sets behind the mountains and trees.
3. Great River Walk
The most popular section of the Great River Walk is a 7km loop connecting the two bridges in Emu Plains and Penrith. Many beautiful trees line the riverbanks, including a row of mulberry trees on the eastern bank.
People often miss the prettiest section of the walk, which includes the spectacular Penrith Weir. Walk along this section and over the little babbling creeks, and you'll see an abundance of wildlife. These are just a couple of the great hiking and biking options around the area.
4. Heritage Drive
No matter what the weather, the Penrith Heritage Drive is a great way to explore the rural and urban areas around Penrith. Pack your lunch and have a picnic at the Nepean River to break up the drive, or stop in at one of the many cafes or pubs along the way. Be surprised by the rich history and hidden gems as well as stunning views. Follow the drive from beginning to end, or mark up your own custom route on the map in our Heritage Drive Brochure (pdf 2.82MB).
5. Mount Shoenstatt Shrine
Also part of Penrith's Heritage Drive is Mount Schoenstatt, located in the historic suburb of Mulgoa. The conference and retreat facilities are set among 50 acres of bushland and open fields.
This venue is often visited by friendly kangaroos and other native wildlife and if that's not reason enough to visit, the Schoenstatt Shrine is draped in foliage which is especially worth seeing – and photographing - in autumn.