Enjoy spectacular views of the River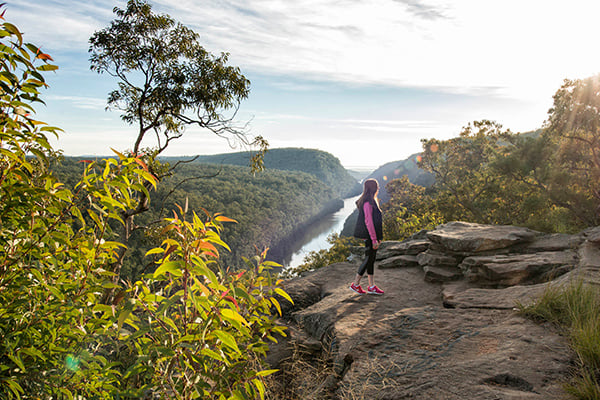 Autumn hues of red, yellow and orange set against the magnificent Blue Mountains makes a bushwalk in Penrith a must-do activity this month.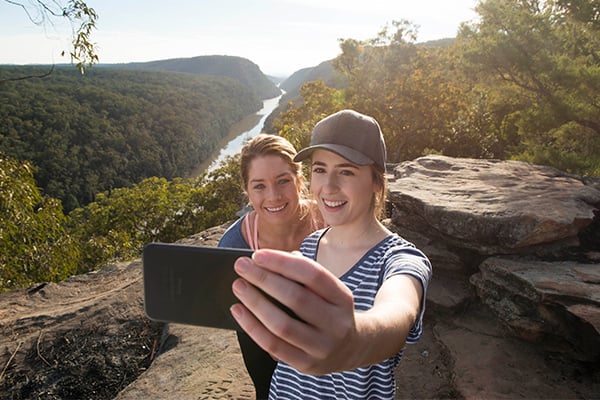 Being active in the outdoors is great for your health, but imagine how much more satisfying outdoor exercise would be if it ended in a spectacular reward (and we're not talking chocolate). Well imagine no more, let us introduce you to The Rock Lookout.
The Rock Lookout is one of Penrith's many hidden gems. It's off the beaten track (like literally, we're talking unsealed roads and bushwalking) but once you're there say hello to uninterrupted, breathtaking views of the Nepean River and Blue Mountains National Park.
This moment is definitely snap worth (just search #rocklookout on Instagram to see for yourself) so when you're there and only after you've enjoyed the serenity, make sure you get in on all this social media action. And remember to include #visitpenrith so we don't feel left out.
If you're up for something more challenging, then there's a longer track of 2.5 kilometres which takes you to Riley's Mountain. The walk takes you through swampy heath and eucalyptus forest but it's well worth the effort, as more glorious views of the Nepean River and the Blue Mountains await you at the end.
Directions: From Penrith, head south along Mulgoa Rd. Once you reach Mulgoa, turn right into Fairlight Road and follow it to the end. The last few kilometres of Fairlight Road leading to The Rock Lookout is an unsealed road. A short walk from the car park through bushland leads to "The Rock". Access to the lookouts is during daylight hours only.