Everything you need to know about Percy Plunkett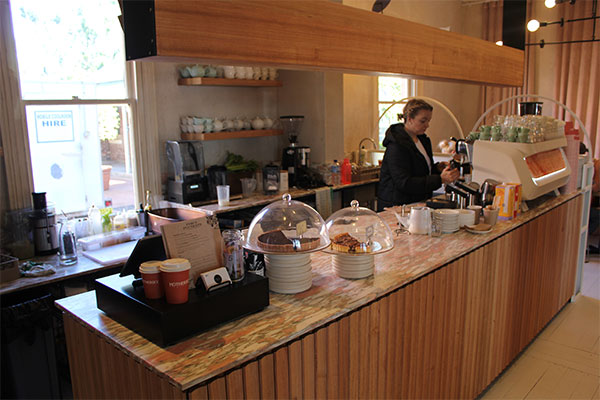 It's a celebration of food and history at Penrith's newest cafe, and we've got the low-down on the newly opened Percy Plunkett.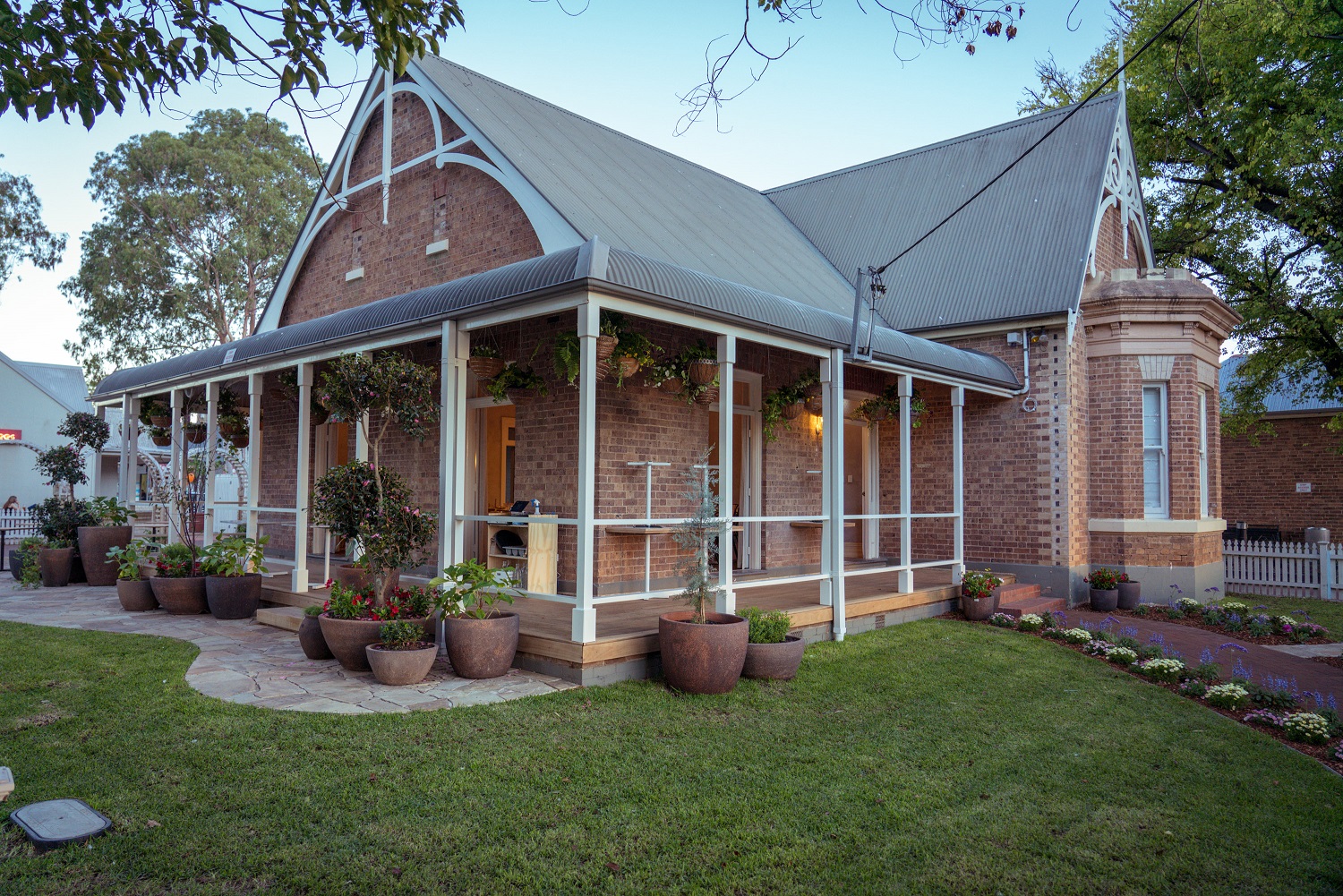 It's been a long time coming but Percy Plunkett opened their doors in May and we can now see why they took their time. The renovation of this heritage cottage has been done with love and care to preserve the building's unique features and character of the previous owner and namesake Percy Plunkett. The surrounding gardens have also been transformed with cobbled paths, colourful flower beds and hanging flowers to give the building a warm and whimsical atmosphere.
Step inside and there's still the rustic charm you'd expect, but with a mix of old and new design features to give the cafe a sleek, modern feel. You can choose to dine inside or eat outside in their courtyard or on a picnic rug in the sunshine - wherever you go you're warmly welcomed by staff with big smiles. The owner has taken their time to get everything just right and this extends to the menu too. Offering breakfast from 7am-11.30am and lunch from 11.30am-4pm there's plenty of delicious meals to choose from whatever time of day you arrive.
The breakfast menu takes a modern twist to all your favourites. The smashed avocado ($14) comes to life with a lime, chilli, feta and herb salad; while the eggs benedict ($19) is transformed with pulled pork, paprika hollandaise, pickled fennel and apple; and the breakfast bowl ($12) is strictly vegetarian with wilted kale, asparagus, spinach, quinoa, avocado puree, sesame seeds and a minted lemon labna. If you prefer your breakfast with no time restrictions, there's a selection of meals which are available all day including scones with jam and cream ($8), toasted banana bread with whipped maple butter ($8) and the bacon and egg burger ($14).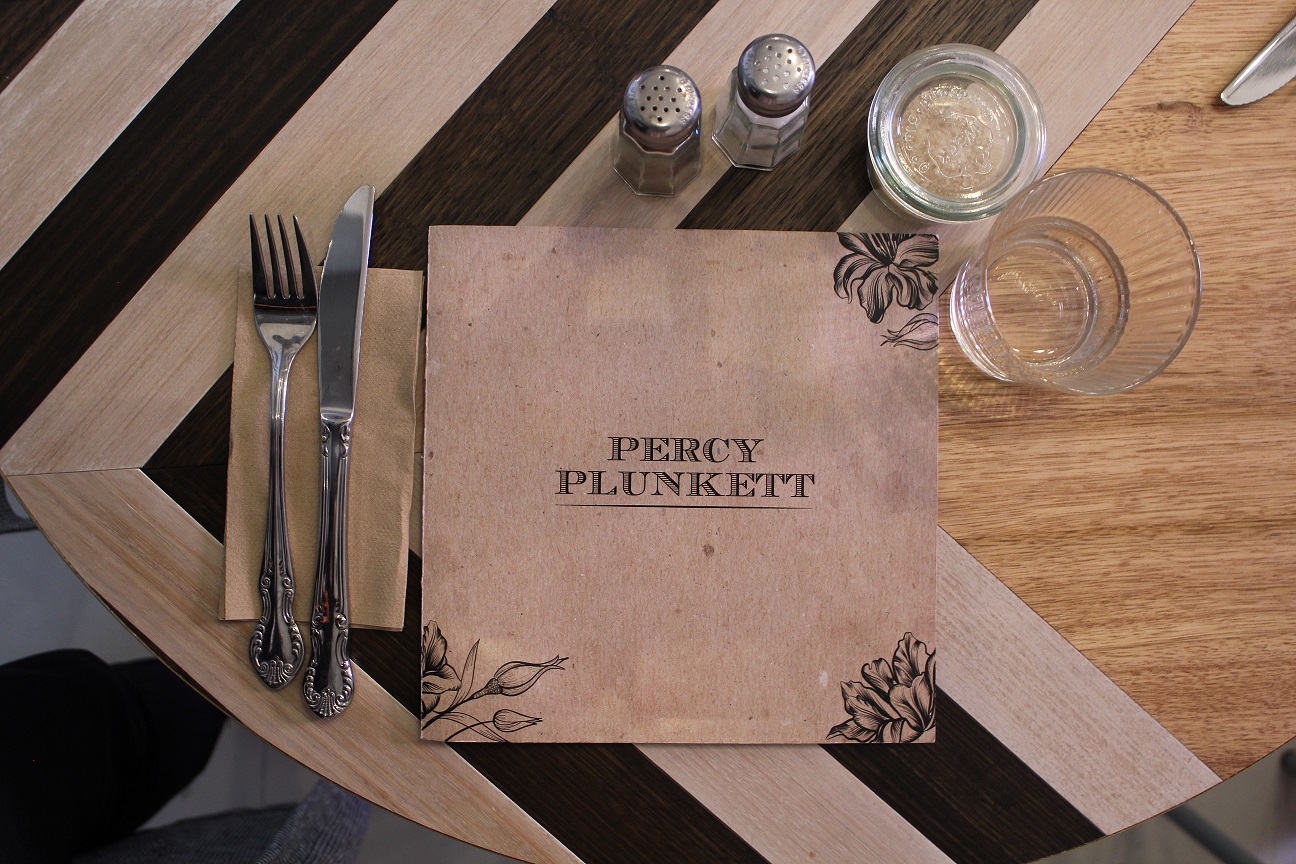 You definitely won't be left hungry if you choose to dine at lunch with generous and good quality meals that transcend your typical cafe fair. The beetroot salad ($16) comes with hummus, zatar, salted ricotta cream, toasted walnuts and crostini; the house made gnocchi ($18) is served with exotic mushrooms and a light truffle cream sauce; and the grilled snapper ($22) is perfectly paired with quinoa tabouleh, artichoke and a lemon oil dressing. Fancy, right?
There's also a nice selection of drinks to choose from including house-made sodas, smoothies, coffee and of course tea (which you can read all about here). With so much delicious food and drink to choose from it does make deciding what to eat difficult, but one thing's for sure, you won't be disappointed you made the decision to visit Percy Plunkett.