Fishing Around For Something Fun To Do?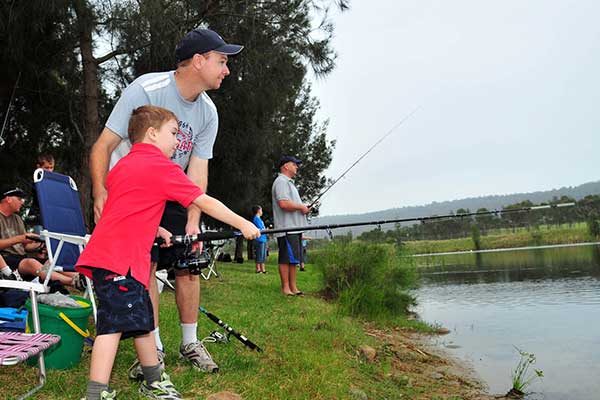 If you're keen to get outside, enjoy the sunshine and do something new and fun, then we have a weekly free activity that ticks all those boxes.
The Sydney International Regatta Centre (SIRC) was built to host the Sydney 2000 rowing competition and to this day it's still home to many of Penrith's great sporting events and activities. While fishing is not an Olympic sport (yet) you can spend hours developing your skills in SIRC's weekly Community Fishing program.
Supervised by volunteers from the Department of Primary Industry, SIRC coordinate weekly Community Fishing events which are a fun and safe way to learn and develop your fishing skills, not matter your age or ability.
Each Tuesday from 9am to 5pm, subject to event closures, you'll find the 'catch and release' Community Fishing program taking place in the main lake at SIRC. Simply drive in, look for the signs directing you to where you can drop your line and then sit and wait for a bite.
You won't have to wait long for a bite as there are nine hungry species of fish in Penrith Lakes including Australian Bass, Freshwater Catfish and the Long Finned Eel. As well as learning about freshwater fish, you'll find out about fishing conservation, ethics and protecting the environment.
Bring your own fishing gear and bait with you (we'll give you a hint, apparently the local fish like bread and tinned corn the best) along with your own barbless hooks so you can safely release all the fish you catch.
If you don't already have a current NSW fishing licence, you will need one and you can purchase this on site when you're there. After that, you can put your wallet away because Community Fishing is free for everyone, making it a great activity for families and beginners.