High St Depot does dinners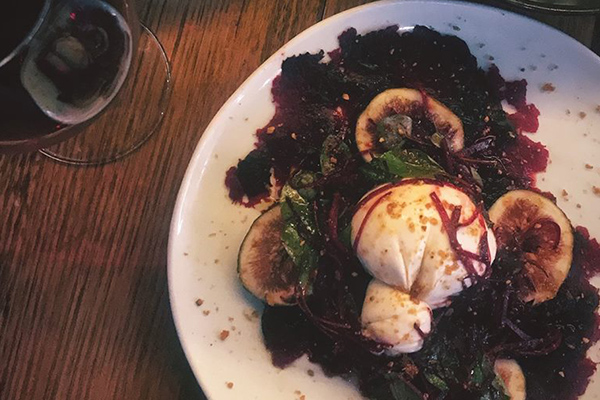 Your favourite cafe just got a bit more gourmet, now open for dinner Friday and Saturday nights!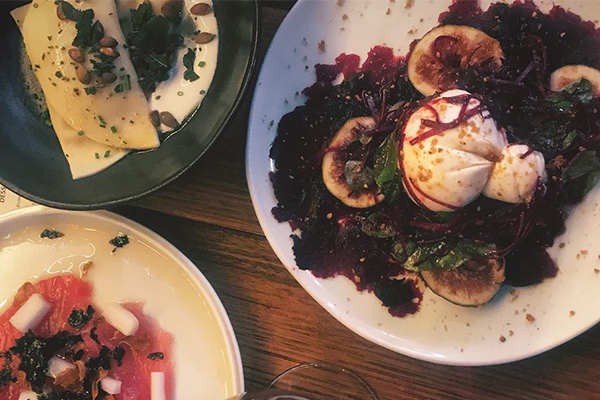 It's fair to say that High St Depot is one of Penrith's favourite cafes and it was not so long ago that it was named as the Best Cafe in Western Sydney. Their menu of wholefood and indulgent breakfast and lunch options has elevated cafe eating to a whole new delicious level and if you thought you couldn't love High St Depot anymore – think again, because now they're doing dinner.
That's right, hold on to your tastebuds because 'Depot Dinners' is officially a thing and the menu is everything you'd expect from owners Tim and Noreen. These two are both trained chefs who have spent years working in some of Sydney's top restaurants (anyone heard of a little place called Aria?) and they are now flexing their culinary skills and we're just a little bit excited.
Here's your first glimpse of their new dinner menu which features a delectable assortment of starters, entrees, mains, sides and desserts. There's also an impressive list of wines to choose from because it's dinner and why not? The menu is going to change regularly so your tastebuds will never get bored and if this first menu is anything to go by, you're always guaranteed to be pleased.
DEPOT DINNERS MENU
STARTERS
Leek & Bacon Jam Croquetas with Ranch $5
Tempura Scampi Roll, Pickled Eschallots, Watercress & Aioli $14
ENTREE
Tuna Sashimi, White Soy, Garlic Chips and Nori $24
Beets & Burrata, Beetroot Rollup, Hazelnut Brittle, Figs, Beetroot Vinegar & Red Vein Sorrel $23
Pumpkin Ravioli, Whipped Meredith Fetta, Maple Burnt Butter, Sage $25
MAIN
Spatchcock Marinated in Barley Miso, Onion Soubise, Leek Ash $30
Chargrilled Black Angus Sirloin, Parsnip, Garlic Chips, Jus Gras & Enoki $35
SIDES
Mash, Chives, Truffle Oil $12
Brocollini, Herb Butter, Crispy Eschallots $12
Iceberg Salad, Picked Eschallots, Parmesan, Aged Balsamic Dressing $12
DESSERTS
Crème Brulee, Dulce de Leche $15
Pavlova, Passionfruit Curd, Chantilly Cream, Fresh Passionfruit $15
Depot Dinners are on Friday and Saturday nights with two sittings available to book in for; 5.30pm - 7.30pm and 7.30pm - 9.30pm. Bookings are definitely recommended - to book call 02 4702 8244. But wait! There's more. Check out all the other delicious places to eat in Penrith.