It's a car lover's paradise in Penrith this month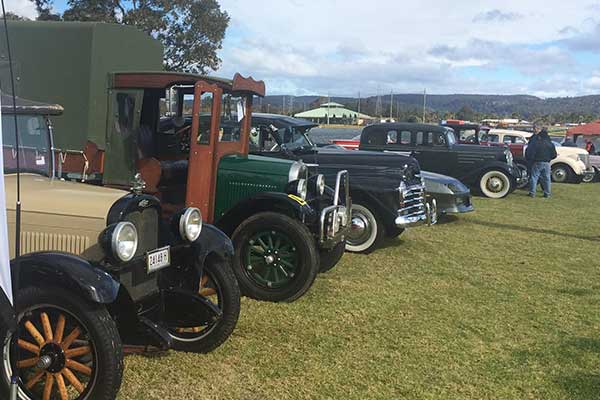 Penrith showcases the best and the latest in cars, bikes, trucks and earthmoving equipment this month.
Whether you have a passion for cars, trucks or motorbikes or just want an affordable family day out, Penrith is the place for you this month. Head to one – or all! – of these exciting and unique events…
13-15 April - National Diesel, Dirt & Turf Expo
The National Diesel, Dirt & Turf Expo offers a great family day out for anyone interested in seeing the biggest range of earthmoving machinery dealers, earthmoving attachments, trucks, bikes, utilities, mowing equipment and much more. Live demonstrations will be running throughout the 3 days, as well as Operator Challenges and giveaways on many of the stands.
Admission is free and open to all. Kick back with a cold drink and a burger in the large licensed hospitality area with live music playing throughout the day while the kids get their face painted. Kids big and small will also love the Little Big Rigs live display and motocross show.
14 April - Cars Under The Stars
Head to Luddenham Showground from 5-10pm for Cars Under the Stars. This static pre-88 built car show and shine/meet is a family-friendly opportunity to admire and learn about some special cars. There are food outlets, children's activities, trophies awarded and live entertainment. Entry is $2 per person (children under 15 free), with money going to charity.
15 April - 43rd Annual Show & Shine Day
The Museum of Fire hosts the Vauxhall Owners Club's 43rd annual Show and Shine Day between 10am- 3pm. Sydney's widest display of Vauxhall & Bedford vehicles from 1911 to 2011. Free entry to the general public to view the vehicles. $10 entry for non-members to display your vehicle. $6 entry per person to the Museum of Fire.
29 April - General Motors Display
Head back to the Museum of Fire for the 45th annual General Motors Display Day. Car and commercial displays include Buick, Oldsmobile, Cadillac, Chevrolet, Oakland, Pontiac, Vauxhall, Opel, Bedford, Holden (48 and FJ). Free spectator admission, excludes Museum entry.
Next month...
There's even more action to look forward to next month, with the Sydney Classic & Antique Truck Show roaring into Penrith on 27 May.