Make a splash at Ripples Leisure Centre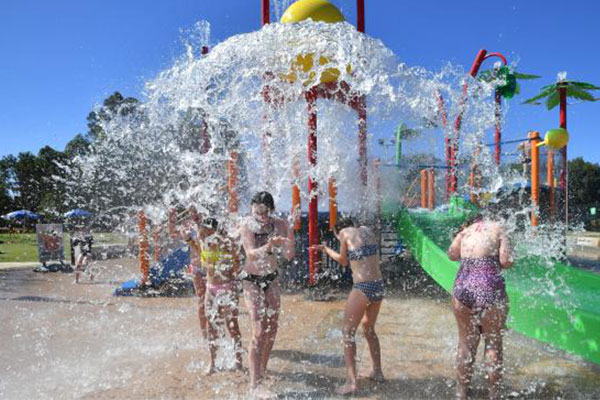 With two outdoor pools, a playground, a café, gazebos offering shade and a fun new splash pad there is only one place you need to be on a hot summer day.
There's no need to hide inside on long hot summer days, not when there's the Ripples Leisure Centre in Penrith. The facility was built in the 1960s and has always been popular with serious swimmers,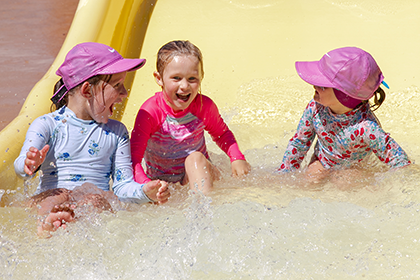 and little ones finding their sea legs (and arms) while learning to swim. But the recent facelift (complete with a new name!) is injecting fun and excitement, and you really need to get in on the action.
First stop on your aquatic adventure is the swanky new splash pad, which is more like a mini water park, and comes complete with dual-racing slides, water cannons, palm leaf sprayers and a 300-litre tipping bucket. Kids are guaranteed to have hours of fun in the sun spraying, squirting, sliding and splashing about.
When it's time for a swim, there's two pools to choose from. Both the 50-metre pool and the 25-metre pool are heated to a perfectly acceptable 26 degrees so there's no need for toe-dipping, just jump right in. The 25-metre pool is perfect for families with kids as it has a shade structure to protect little ones from the sun.
Pack a picnic and make a day of it by setting up under the shade of a tree or gazebo, there's even a BBQ facility you can use for free and a café that sells coffee and hot food and of course ice cream (as no trip to the pool is complete without ice cream).
To think you can get all this with an entry fee of just $4.50 for children and $5.80 for adults, there really is no better way to beat the heat with your family this summer. For even more fun you can head to the sister site, Ripples Leisure Centre in St Marys.