Maldini's at the Nepean River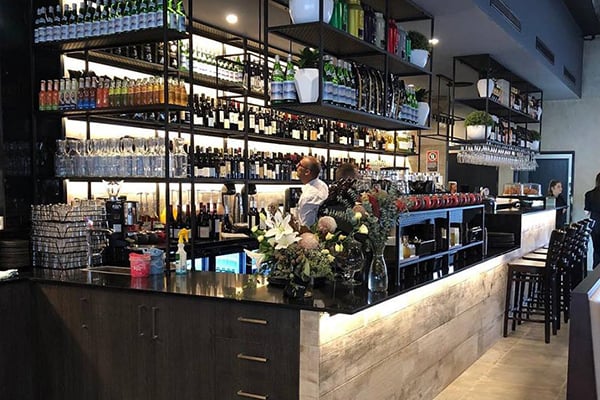 Serving up all your favourite Italian dishes and desserts.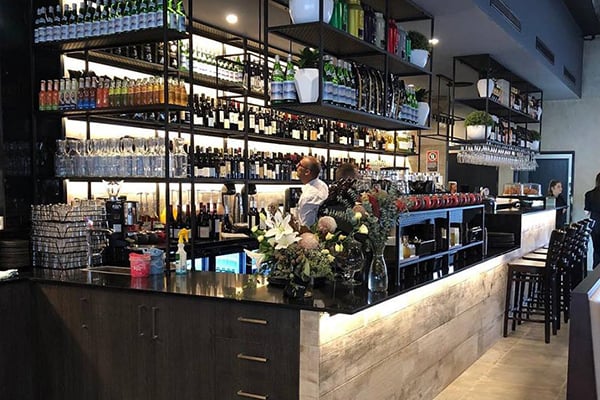 The Nepean River restaurant precinct is buzzing with the opening of several new restaurants, and for anyone hoping and wishing that an amazing Italian restaurant would be next to join them – well, your wish just came true.
Maldini's opened with a soft launch a few months ago, and it didn't take long for word to spread that a fancy new Italian restaurant had opened at the Nepean River. Since opening there's been a steady queue of curious diners who have been keen to see and experience what all the fuss is about. So what is all the fuss about? We're glad you asked.
Maldini's is so much more than just a new Italian restaurant; this riverside restaurant is elevating Italian food to a new, and delicious level. The substantial menu pays homage to their rich Italian heritage and invites everyone to share in their passion for authentic Italian cooking, flavours and traditions.
There are five different menus (yes five, that's not a typo) offering traditional Italian dishes and everyone's favourite Italian foods for breakfast, lunch and dinner. There's a kids menu with reasonably priced meals and drinks to keep the little bambinis happy, and to highlight just how important dessert and drinks are there's a menu dedicated just to them.
Let's just say if you speak or read Italian then you will be at an advantage when reviewing the menu as most of the dishes have fancy Italian names. Don't worry if you're not fluent in Italian, because the description of each dish is more than enough to know that what you're ordering will be completely delicious.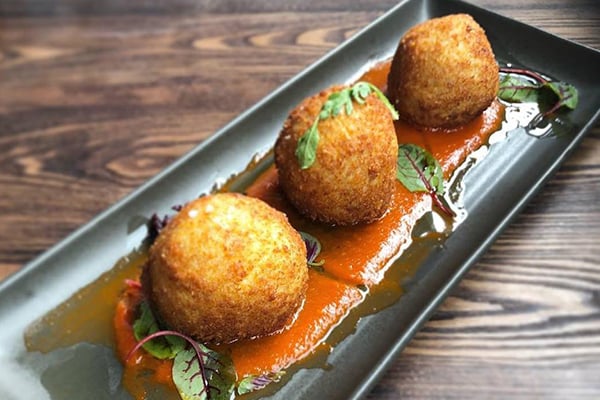 Beyond the food, the space within the restaurant is also beautiful with modern décor a perfect contrast to their traditional menu. The location of course is second to none, and we highly recommend heading across the road for glistening views of the Nepean River at any time of the day.
As their menu is so extensive, we've handpicked a selection of dishes so you can get an idea of what you can eat and enjoy. And whatever you choose to eat, we guarantee you'll be saying 'Belissimo!' as you lick your plate clean (no judgement here).
BREAKFAST
Light Meal: Bruschetta di Fragola ($12) Fresh local strawberries, marscapone and balsamic glaze on toasted Italian bread.
Sweet Meal: House made buttermilk pancakes ($17) with caramelised banana, salted caramel and ice cream.
Main Meal: Napoletana Eggs and Sausage ($21) two eggs poached in Napoletana sauce with Italian chipolatas and chickpeas, served with Italian toasted bread.
LUNCH
Entrée: Arancini ($16) Arancini balls filled with porcini mushroom, buffalo mozzarella and truffle infused pecorino cheese, served on Napoletana sauce.
Salad: Polpo e Calamari Grigliati ($21) Chargrilled baby octopus and calamari, marinated in lime and balsamic vinegar with roasted capsicum, semi dried tomato, rocket, Treviso, capers and lemon cheek.
Burgers/Panini: Burger di Menzo Wagyu ($21) Wagyu beef pattie, bacon, provolone, mesculin lettuce, tomato, caramalised beetroot, caramalised onions and aioli on a toasted ciabatta roll served with chips.
Pizza: Marinara ($28) San Marzano tomato, fior di latte, king prawns, calamari, octopus, mussels and garlic.
Pasta/Risotto: Penne di Maldini Amatriciana ($24) Smoky spec, eschalots, confit garlic and chilli in white wine and Napoletana sauce topped with smoked bocconcini.
Mains: Salmone ($32) Tasmanian salmon with charred radicchio, artichoke and mozzarella salad finished with salsa verde.
DINNER
Entrée: Calamari Ripieni ($19) Lightly floured and fried Hawkesbury River squid filled with pork, fennel and green olive served with marinated eggplant, roasted cherry tomato and red pepper coulis.
Salad: Zucca e Pollo alla Griglis ($21) Grilled chicken breast tossed with warm butternut pumpkin, caramelised onion, rocket, shaved parmesan and balsamic dressing.
Pizza: Passana ($26) Bianco, fior de latte, pork and fennel sausage, potato, rosemary, shaved grana padano.
Pasta/Risotto: Risotto al Salsiccia di Maiale ($29) Pork and fennel sausage, asparagus, sugar snap peas, confit, garlic, prosecco, truffle shavings.
Mains: Maiale ($31) Victorian Highland twice cooked pork belly, served with sweet potato fritter, brocollini and pork jus.
Dessert: Nutella Pizza ($20) Pizza base topped with Nutella and strawberries
For a full menu, contact Maldinis.