Ride the wave all the way to Penrith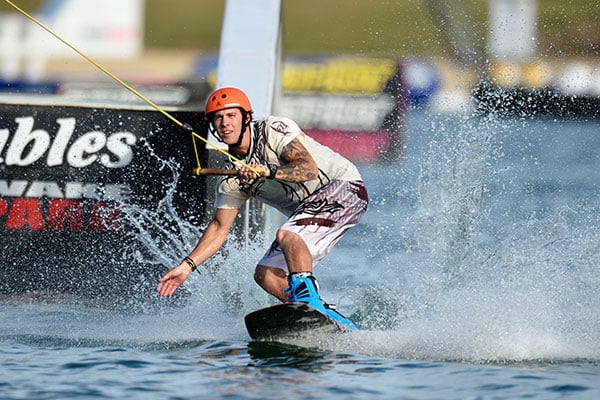 Dip your toe or dive right in to these aquatic adventures.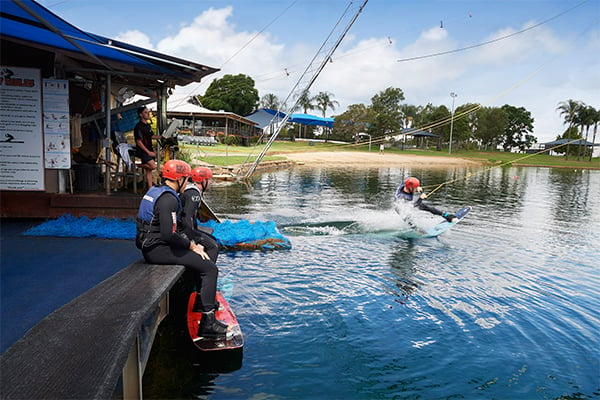 There's so much to love about spring; the flowers are in bloom, the days are getting longer and there's a warmth to the air that fills the day with possibilities. Suddenly putting on your swimsuit and venturing into the water doesn't seem like such a crazy idea but if swimming laps in a pool isn't your thing and you're keen to try something new and fun, then read on.
This month Cables Wake Park will be open Thursday through to Sunday. Yay!! So you can don a wet suit and try to impress your loved one by wakeboarding a few laps around the lake. The inflatable Aqua Park also reopens so don't waste any time. Jump in and jump on the slides, trampolines and obstacles for just $20 per person for 50 minutes of fun in the sun and the water.
If you've ever dreamt of competing in the Olympics, but your sporting abilities weren't quite up to scratch, then this could be the next best thing. At Penrith Whitewater Stadium you can follow in the oar strokes of great Olympians like Penrith's own Jessica Fox with a rafting adventure around the 320-metre course which was purpose built for the Sydney 2000 Olympics Games.
Groups of up to eight people (aged over 12yrs) can go on a guided white-water rafting experience for just $94 per person for 90 minutes. You definitely won't get an Olympic medal for completing the course, but you're guaranteed to have a great time trying.
For other ways to get wet and have fun, check out our list of great water activities in Penrith.