New art exhibition explores the Australian outback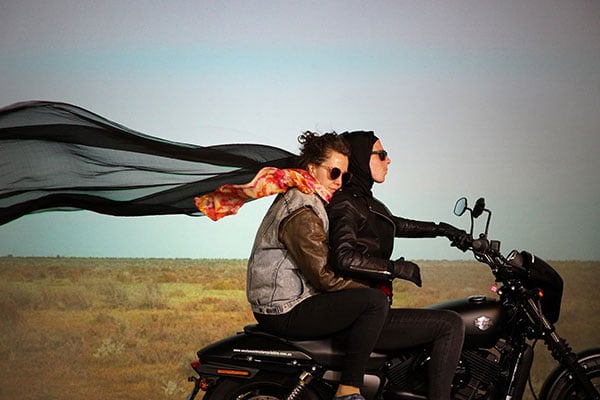 Summer is finally here and you know what that means; there's a new art exhibition to see at the Penrith Regional Gallery.
December heralds the arrival of the Summer Exhibition Suite at Penrith Regional Gallery & Lewers Bequest and like you, we're pretty excited about this. To celebrate the 20th anniversary of Tracey Moffat's photographic series Up in the Sky, the Gallery is showcasing this seminal series along with a curated display of established and early artists exploring race, place and identity.
Who is Tracy Moffat? She's arguably one of Australia's most successful artists; recognised nationally and internationally for her photographic practice. Her work follows the narrative and style of television, film and media culture and explores the issues of race, gender, sexuality and identity.
Up in the Sky is one of her largest photograph series. The collection of 25 black and white stills tells a story of a mixed race relationship, set against the backdrop of an Australian outback town. While the photographs are set in Australia, the images tell a story that everyone can relate to and speak to people from all cultures.
The Summer Exhibition Suite also features a curated display of artworks inspired by Tracey Moffat and her collections. The Landing Points exhibition features works by established and local artists across mediums such as painting, performance, photography, film, installations and blogs.
You can see the Summer Exhibition from 2 December 2017 to 4 March 2018. Landing Points is on display in the Main Gallery, while Up in the Sky can be viewed in the Lewers House Gallery.
After strolling through the exhibition admiring the works of these talented artists, why not make a night of it? Head to the Gallery's beautiful landscaped gardens for music, art, food and drinks at Sips & Sounds.This popular event is on each Friday evening from 5-8pm. There is no better way to end the working week!