Take your adventure to new heights
Details

Written by

Adam Gatt

Penrith City Council

(02) 4732 7777

(02) 4732 7958

council@penrithcity.nsw.gov.au

https://www.penrithcity.nsw.gov.au

601 High St

Penrith

NSW

2750

Australia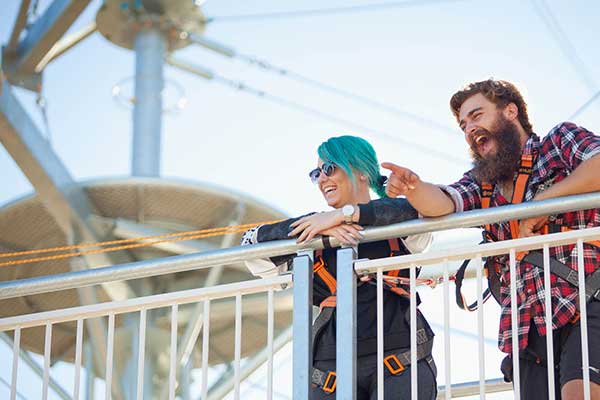 If climbing, swinging, jumping, soaring or free-falling from great heights peaks your interest - then we've got the perfect place for you to hang out this month.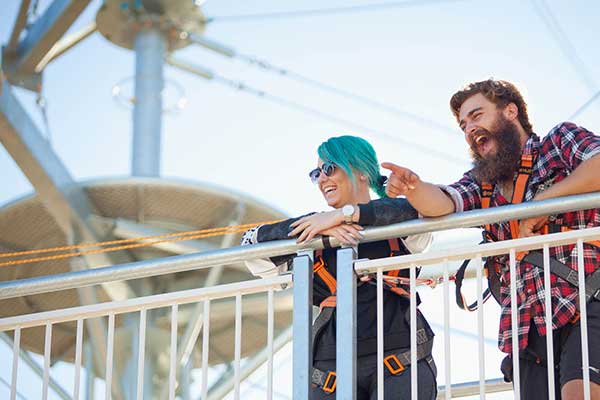 SkyPeak Adventures is a world-class facility taking adventure to a whole new level in Penrith. The aerial playground has been custom built around an impressive centrepiece, a 28-metre tall Red River Gum tree, making it unlike any other aerial facility in the world.
The trunk and branches of this relocated tree form part of one of the aerial courses, giving kids the opportunity to experience the joy of climbing trees and adults the opportunity to relive a cherished pastime.
With five separate courses and up to 100 different challenges to explore at thrilling heights, your adventure can be as hard or easy as you like. Challenge yourself, conquer your fears, take in the views or just have a great time with family or friends. Whatever type of aerial experience you want, SkyPeak Adventures will deliver this and so much more.
The five aerial courses to choose from:
Kid's Adventure: Even the littlest climbers can explore and conquer. This one way course has 12 challenges and is close enough to the ground so parents can follow alongside their children and share their fun and excitement. Suitable for children over 1.4 metres tall.
Sky Peak Walk: If you're not ready to climb and you still want to experience the aerial fun with friends and family, take a walk through the platforms which rise through the entire structure. Hint – take this walk during sunset for magnificent views of the Blue Mountains.
Skypeak Tree Adventure: Rediscover the joy of climbing trees with this ultimate tree-climb course. At a towering five stories high, you can feel the branches beneath your hands and the sun on your face as you scale the massive River Red Gum.
Momentum Course: For a true adrenaline rush, climb to the top and take a heart-pounding leap of faith. Experience a 12 metre free fall from the highest platform, or soar through the air on one of the unique SkyPeak zip lines.
Atmosphere Course: This is the ultimate aerial adventure, spread across three levels. This two hour course includes suspension bridge walks, barrel runs, rope climbs, chasm jumps and trapeze swings – all suspended high in the air. Challenge friends to a game of tug-of-war or ride a BMX bike across a balance beam four stories high, or take a seat at the picnic table – suspended nine metres in the air! This will be an out of world experience you'll never forget.