Take your taste buds on a smoke-filled adventure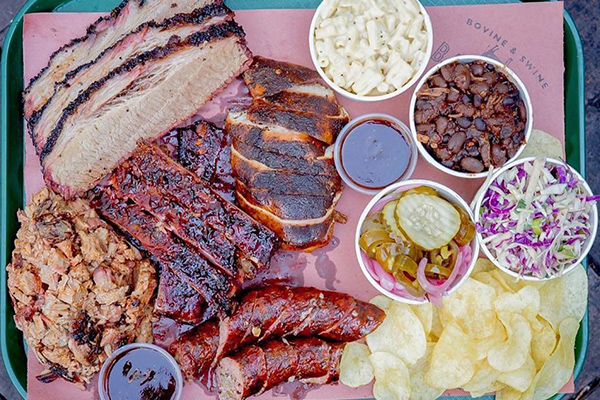 Bovine and Swine brings low and slow barbeque meats to Penrith.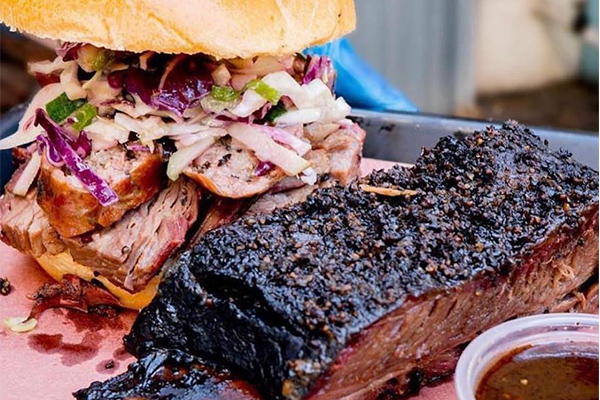 It's a well-known fact that slow-cooked meat just tastes better and the Texans have been pioneering, and perfecting, this method of cooking for quite some time. Penrith local Wes Griffiths travelled back and forth learning from some of the best restaurants in Texas, and soon decided to open up his own barbeque restaurant.
Bovine and Swine Barbeque originally opened in Newtown and quickly gained a loyal following amongst the trendy inner west locals but after a few successful years there, Wes decided it was time to return home and share his delicious meats with Penrith. Thank you Wes, thank you very much.
So what makes Bovine and Swine Barbeque different from other slow-cooked meat restaurants? Well, while most of us are all enjoying the last few hours of sleep Wes is up smoking meats from 5am using Australian Ironbark Wood so we can all enjoy that perfect bark, melt in your mouth texture and smokey taste.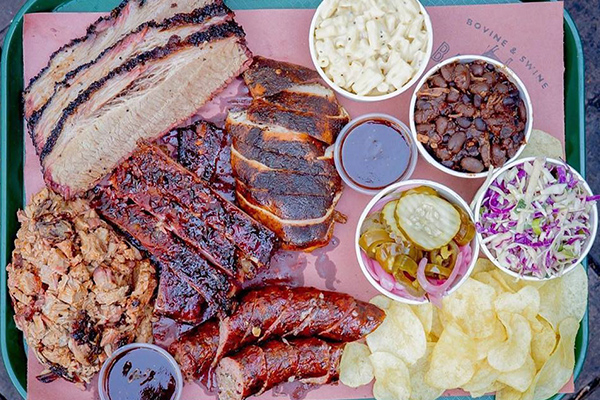 All the meat is smoked for a good 10-12-hours and is available to purchase for $9 per 100 grams or in a brioche bun sandwich for $15. On offer is Beef Brisket, Chopped Pork with Carolina style sauce, Pork Ribs, Chicken Breast, Turkey Breast and Pork Belly. There's also homemade sausages made with beef, pork, jalapeno and cheese.
And let's face it, no meat is complete without a side or two (or three) and there's some great options to choose from here. All sides are $7 each and include Mac'n'Cheese, Pit Beans, House Slaw, House Pickles, and Potato Salad. For those of us who have trouble deciding what to eat, there's a Meal Plate for One (up to four choices) for $35 and a Meal Plate for Two (up to six choices and two sides) for $60.
If you decide to indulge (and why not) just don't leave your order too late. Bovine and Swine Barbeque is only open until they sell out of their meat. Eat in or takeaway options are available on Wednesday and Thursday from 5pm-9pm, and Friday to Sunday from 12pm-9pm.