The best pizza in Penrith – get ready for a slice of heaven!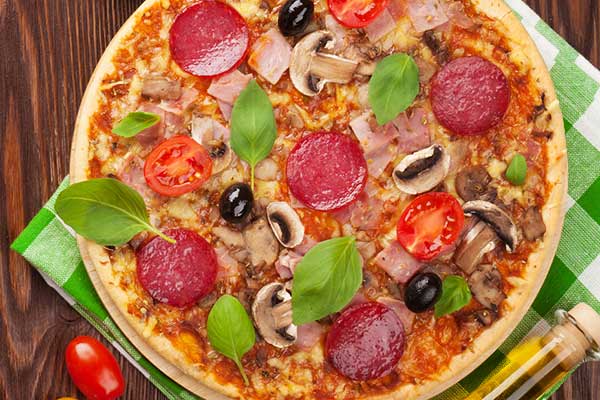 Whether it's eaten at home or in a restaurant, pizza is undoubtedly one of the most popular meals consumed by Australians.
In Penrith, there are lots of great restaurants serving up fresh and innovative pizzas but we've compiled a list of some of the best for you here.
So next time you're thinking of getting takeaway, ordering some home delivery or eating out with your family or friends – consider one of these great pizza joints in Penrith.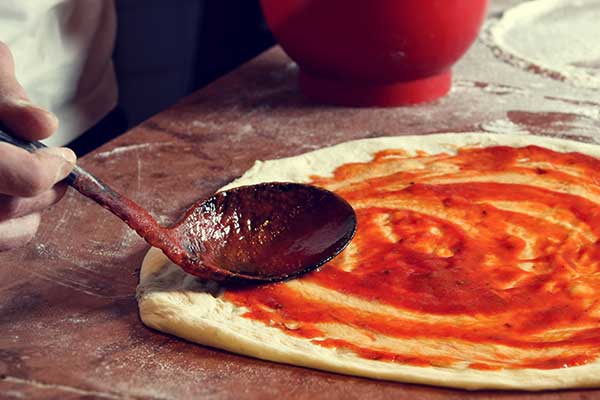 This is a relative newbie to the Penrith pizza scene but as they're currently occupying the coveted No.1 position on Trip Advisor for the best pizza place in Penrith, it's obvious Naked Flame have made some seriously big waves in a very short amount of time.
They have a very simple menu which they describe as being 'quick and refined'. By offering only a small list of items they can really focus on the flavours and ensure everything is made to the highest standards and served to guests at an exceptional level.
The pizzas are all one size and made on a delicate thin crust which you can choose to top with a white or red sauce, and an exciting selection of toppings.
They are open Wednesday-Sunday 5.30pm-late, and offer dine-in or takeaway (no delivery). Our top picks:
Honey I'm Home: tomato, basil, mozzarella, jalapeno, chilli, honey. $20
Go Figure: olive oil, figs, basil, mozzarella, feta, sea salt, honey. $20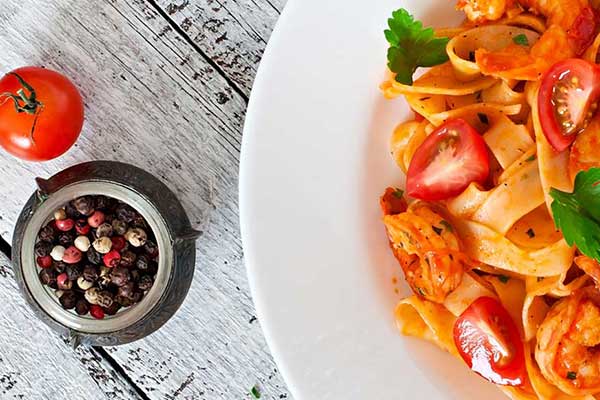 When it comes to making authentic and delicious pizza, Product of Italy are up there with the very best even making it onto the Daily Telegraph's Top 10 Pizza places in Sydney list last year.
Their family-friendly restaurant offers a variety of traditional and inventive pizza creations in medium, large or family size. The kids aren't left out as they get to choose from their own menu of simple and satisfying bambini pizzas.
Best of all, they're open 7 days a week and offer a dine-in, takeaway or home delivery service within the Penrith area. To make things even easier, you can now order your pizzas online.
Our top picks:
Cabanossi: Mamma's Napoli Sauce, Onion, Cabanossi, Mozzarella Cheese & Sweet Chilli Sauce. Med $14 Large $17 Family $20
Tricolore: Mamma's Napoli Sauce, Mozzarella, Cherry Tomatoes, Oregano, Salt, Parmesan, Garlic, Chilli Flakes topped with Fresh Rocket Leaves & Shaved Parmesan. Med $16 Large $20 Family $23
The bustling Penrith Panther's complex offers an array of great dining options for large groups of friends or families but their most popular restaurant continues to be Panarottis Pizza. At Panarottis it's not only their delicious selection of classic, gourmet and saucy pizzas that keep people coming, it's the relaxed, casual and spacious indoor and outdoor setting that entices people from across Penrith and other areas to dine here.
The concept of sharing pizza is not only accepted but expected here, and if you're finding it just too hard to choose you can combine your two favourite pizzas so you get the best of both worlds!
If you still need a reason to try Panarottis, you can even create your own pizzas and kids eat free every Wednesday. Enough said! Open 7 days a week for lunch and dinner.
Our picks:
Honey-pulled Pork: Honey-basted deboned pork, shallots, pineapple and peppers. Small $20.95 Large $27.95
The Mobster: Savoury mince, Italian sausage, beef strips, mushrooms and BBQ sauce. Small $21.95 Large $28.95