The best things about winter in Penrith
Details

Written by

Jane Ewings

Penrith City Council

(02) 4732 7777

(02) 4732 7958

council@penrithcity.nsw.gov.au

https://www.penrithcity.nsw.gov.au

601 High St

Penrith

NSW

2750

Australia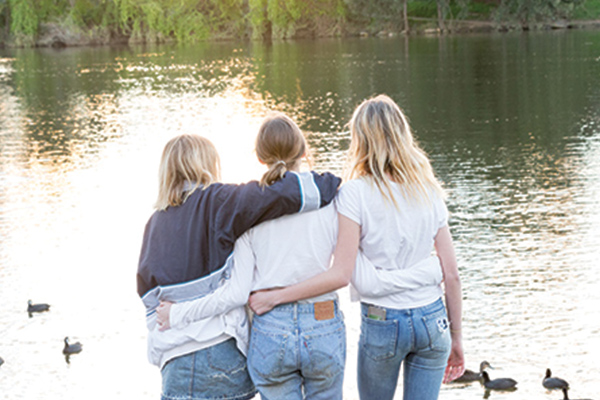 There are so many amazing things about winter in Penrith, but we've managed to compile this into a list of three. So what are you waiting for? Make the most of the last month of winter!
1. You can indulge and not feel guilty about it
That's right, winter is the best time of year for indulging in whatever way you choose but we can highly recommend shopping and eating (either one at a time, or if you can multitask, together). There are plenty of places across Penrith where you can easily combine these two passions.
Take a stroll down bustling High Street for boutique shops and quirky arcades full of hidden treasures, and while you're there why not sample the delicious pastries, pies and cakes that have been freshly baked at the newly opened Yael's Bakehouse.
Then there's the Homemaker Centre for serious shopping at the big brands, but you know that no good purchase can be made on an empty stomach, so while you're there head to the new Salt Cafe (downstairs from Domayne Harvey Norman Centre) which serves up breakfast and lunch every day.
Lastly, the Home Consortium offers shoppers plenty of retail therapy with brands such as Nick Scali and Rebel Sport providing endless options for splurging. But if you're keen to splurge in a different way, then check out The Mechanic & Sons café, run by the Bearded Bakers (yes, the founders of Knafeh). Freshly baked cookies, muffins and freshly roasted coffee - you're in for a real sweet treat
2. You can enjoy some 'YOU' time. Because you totally deserve it.
Winter is long (at least it feels that way) and it's a season that can be particularly tough on the body, with sickness and germs running rife everywhere leaving everyone feeling tired and run down. But there is a light at the end of the tunnel, we're in the last month of winter, and you know what - it's time to do something just for you.
This month you can learn everything you need to know about fermented food, broth and kombucha at the 'Healing Your Gut' workshop from 1-4pm on Sunday 12 August. This workshop is led by Functional Nutrition Coach, Melinda Blundell from EMU Wellness. Tickets are $76 and bookings are essential.
And just because it's winter doesn't mean you have to stay indoors as there are ample opportunities to get your Vitamin D in Penrith. We know that fresh air is good for the soul so why not try the Great River Walk and enjoy all the sights and sounds of the Nepean River along the way, or head to the new Cranebrook Wetland Walk for some bird and wildlife spotting.
Painting is known to be calming and therapeutic, but it can also be a fun way to unleash your creative side. This month you can try painting at an Adult Only Plaster Paint Night. Grab your bestie, partner or friends for a night of fun and laughter. Tickets are $35, booking essential. Included in this price is your choice of plaster or ceramic piece, a shared platter of cheese, dips, fruit and refreshments.
3. You have every right to stay cosy indoors
It is still winter after all. So if you'd prefer to spend this month in hibernation we don't blame you. Stay cosy and warm indoors at one of the pubs across Penrith and with great food and live music on most nights of the week it's not really such a bad option. This month you can play Seinfeld Trivia at O'Donoghues, catch Shannon Noll and Samantha Jade playing at Penrith Panthers and The Red Cow has a winter cocktail menu which features delights such as the Maple Dew $18 and the Hot Buttered Cuban $15.
But sometimes it's just too cold to get out of the car, we hear you, so why not try the Penrith Heritage Drive which allows you to discover the rich history of the region from the comfort of your own car. Download the brochure to find the important historical places across the city, then sit back, turn the warm air-conditioning on and enjoy a scenic drive across Penrith.
This is really the last month you can freely enjoy comfort food without getting the guilts, so make the most of it at Jagerhaus or The Bavarian. German cuisine takes comfort food to the next level with schnitzels, crispy pork knuckle, sausages and strudel guaranteed to warm you from the inside out. If you need another excuse, kids eat free all winter at The Bavarian. Winning.