The Holy Grail of breakfast is at Manic Organic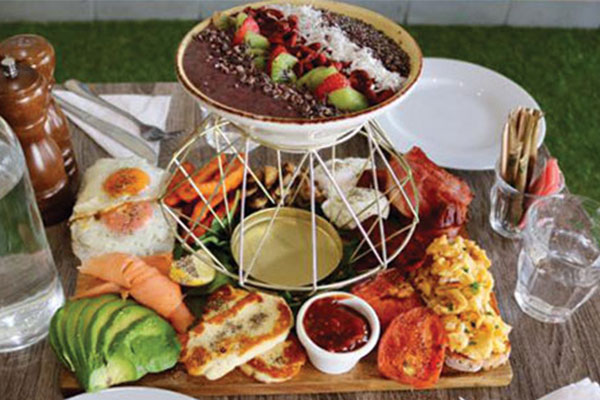 If your New Year's resolution is to try new things, make one of those things Manic Organic Café. Trust us, your tastebuds (and waistline) will thank you.
The promise of a fresh start that comes with each New Year inevitably brings with it a whole swag of resolutions and the most popular ones people make are to exercise more, and eat better. We can't help you to exercise more, but we can help you to eat better, let us introduce Manic Organic Café.
Manic Organic Café opened earlier this year on High Street in Penrith and since then they have been steadily building a reputation for dishing up amazing meals, drinks, raw cakes, and coffee. Their menu is extensive as they cater to all tastes, budgets and dietary requirements. If your vegan, vegetarian, dairy free, gluten free, low-fat or sugar free – this is where you need to be.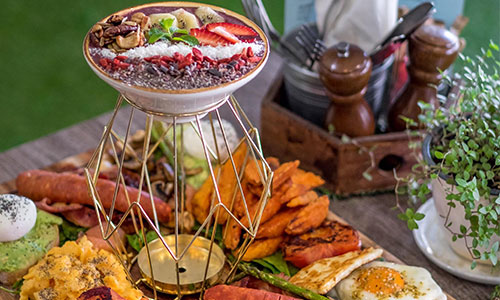 While their entire menu is delicious and delightful, see for yourself, it's their breakfast offering that is the highlight. Manic Organic Café are taking their breakfasts to a whole new level, like literally, their breakfast comes served on a two-tier platter with enough food to feed a small village (or just a very hungry couple).
The two-tiered Manic Brekky ($56) comes in a variety of options including vegetarian ($52) or vegan ($62) and perfectly separates the sweet from the savoury. Yes, you read correctly, you no longer have to choose between having a sweet or savoury dish because you can now have both. Mind blown.
The top tier is an acai bowl which is filled to the brim with acai blend, almonds, banana, chia seeds, coconut, strawberry and goji berries. The bottom tier is a selection of meats (sausage, bacon, and chorizo) along with halloumi, tomato, eggs, mushrooms, sweet potato wedges and asparagus. You can opt for vegetarian or vegan options, or a combination to keep everyone happy.
There is so much more to love about Manic Organic Café. You can pick up all your organic ingredients, groceries, health foods, herbals and books; enjoy live music on Fridays and even purchase decorated raw cakes for your next birthday or function. Stop by, check it out and do yourself a favour – enjoy a meal here. After all, eating well is your New Year's resolution right?