Things to do with kids these school holidays
Details

Written by

Jane Ewings

Penrith City Council

(02) 4732 7777

(02) 4732 7958

council@penrithcity.nsw.gov.au

https://www.penrithcity.nsw.gov.au

601 High St

Penrith

NSW

2750

Australia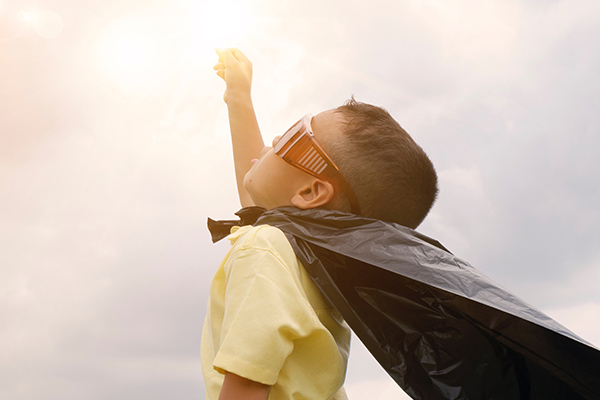 Make this school break great with plenty of fun-filled adventures in Penrith.
With School Holidays just around the corner, it is time to start thinking about activities for kids and things to do to keep them occupied, entertained and most importantly happy! We've come up with some ideas to suit kids of all ages and they are guaranteed to please.

School Holiday Fun Cruise – Harry Potter-ing, 7&16 July 10.30am & 1.30pm
Potter along the beautiful Nepean River on board the Nepean Belle Paddlewheeler for this super magical and mysterious School Holiday Fun Cruise. Dress up as your favourite Harry Potter character and enjoy two hours of fun and games while the grown-ups enjoy the view. Cruise includes food for kids and adults including Devonshire Tea ($7.99) or Kids Hot Pack of party pies, sausage rolls and popper ($6.99). Tickets $29 per person. Bookings essential.
Stories in the Stars Planetarium, 9 July 10am & 11.15am
Explore the stars and solar system, and search for constellations in the Southern Hemisphere in this truly spectacular mobile planetarium at Penrith City Library. There are two sessions to book; children aged 5-7yrs at 10am-10.45am and children aged 8-13yrs old at 11.15am-12pm. Tickets $12 per child, bookings essential.
Sydney Dance Company Workshop, 15 & 16 July 10am-4pm
Children aged 8-16yrs old will get to explore four dynamic dance styles over two fun-filled and challenging days at the Sydney Dance Company Workshop at The Joan. There are two different workshops to book - beginner/elementary and intermediate/advanced. Each session includes an intensive warm up, followed by learning an original routine taught by expert dance teachers. Tickets $175 per child. Bookings essential.
Legomation Workshop, 17 July 10am-12pm
In this Lego workshop inspired by Penrith Regional Gallery's winter exhibition suite The Housing Question, children aged between 8-12yrs old will get to design and animate a building on an iPad, and build their creation using Lego blocks. Tickets $30 per person. Bookings essential, please call 4735 1100 or email This email address is being protected from spambots. You need JavaScript enabled to view it..
Superhero Acrobatic Show & Training Workshop, 18 July 10am-12pm
If you have a little superhero in your life, they will absolutely love this Superhero Acrobatic Show & Training Workshop at Penrith Panthers. Kids and parents will be amazed by the spectacular acrobatics, tricks and comedy on stage, and excited to hone their superhero skills in strength, speed and agility in the workshop. Tickets $20.15 per person. Bookings essential.
But wait, there's more! Check out all the School Holiday events and activities happening across Penrith.