Things to do with kids these school holidays
Details

Written by

Jane Ewings

Penrith City Council

(02) 4732 7777

(02) 4732 7958

council@penrithcity.nsw.gov.au

https://www.penrithcity.nsw.gov.au

601 High St

Penrith

NSW

2750

Australia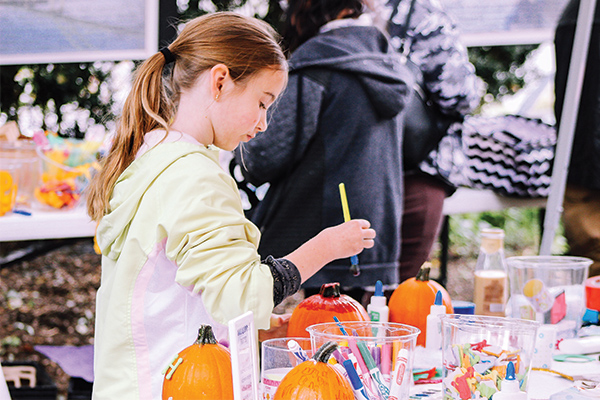 Make this school break great with plenty of fun-filled adventures in Penrith.
With School Holidays just around the corner, it is time to start thinking about activities for kids and things to do to keep them occupied, entertained and most importantly happy! We've come up with some ideas to suit kids of all ages and they are guaranteed to please.
Astronomy Night Saturday 13 April 7pm - 9pm
Kids will explore the night sky and discover how amazing astronomy is at The Observatory at Western Sydney University's Astronomy Night. This special event includes a presentation, short 3D movie, tour of the dome and viewing of the night sky through a range of telescopes which are guaranteed to open their eyes and minds to the wonders of the universe. Tickets $18 for adults, $12 for child, $50 for family of four and children under three –free! Bookings are essential.
Origami for Beginners Tuesday 16 April 11am - 12pm
It's time to put those busy hands to good use at the Origami for Beginners workshop at Penrith City Library. Creative kids will choose from a selection of bright and colourful paper, then follow the instructions and demonstrations and be totally amazed and super proud of what they create. This workshop is ideal for kids 7-11yrs old. Tickets are $15 per child. Bookings are essential. Check out the other amazing shows and workshops at Penrith City Library these school holidays.
Harry Potter Fun Cruise Tuesday 16 April 10.30am - 12.30pm & 1.30pm - 3.30pm
It doesn't matter if you like Harry or Hermione – any child who's a fan of Harry Potter books and movies will love the opportunity to dress up and cruise along the Nepean River on the Nepean Belle Muggle Ship. This two-hour cruise includes fun games and activities, and there's also a delicious range of food which can be pre-purchased when you book tickets. Tickets are $29 each, and bookings are essential.

The Backyard Sports Clinic Thursday 18 April 10am - 2pm
If you're kids have energy to burn, get them out of the house and into The Backyard Sports Clinic at Penrith Panthers. There's a range of sports for kids to try out, with an emphasis on fun, active entertainment and participation. The team from iFLY will be there to show them the best way to fly and Aqua Golf which will teach kids how to aim and swing a club, plus much, much more. Tickets are $12 each which includes a sausage sizzle. Bookings are essential.
Reveal, Discover and Draw Tuesday 23 April 10am - 12pm
Creative kids will love the range of Autumn School Holiday Workshops at Penrith Regional Gallery. In this two-hour workshop, kids will work with bamboo sticks and pencils to create their own scratch art and reveal pops of rainbow colour, shapes and textures whilst developing their drawing skills. This workshop is suitable for kids aged 7-11yrs old. Tickets are $30 each and bookings are essential. To book call 02 4735 1100.
But wait, there's more! Check out all the School Holiday events and activities happening across Penrith.