Top 10 things to see and do at Real Festival 2019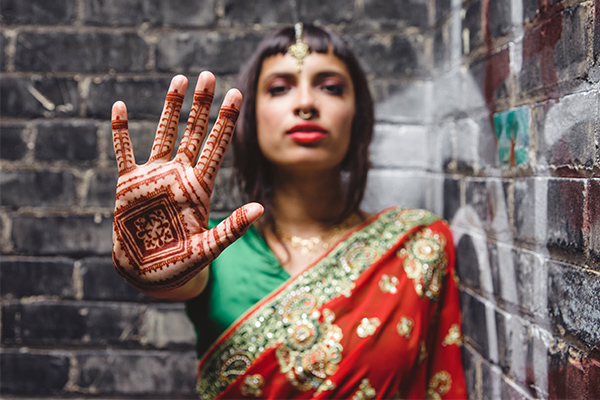 Your handy guide to all the highlights at this year's event.
With November firmly in our sights, the countdown is on to this year's Real Festival at the Nepean River and to help you navigate your way through the excellent program we have the top ten things to see and do across the event. You're welcome.
1.Pat a native animal
The Amazing Animals Show (Sat 4.30pm & 7.30pm) is where you can see, touch and learn all about native animals including risky reptiles and marvellous marsupials. This interactive show will capture your imagination and renew your enthusiasm for protecting native wildlife and their habitats. With two shows on Saturday running for 30-minutes each there's plenty of time to be part of all the animal action.
2.Get on the Nepean River
What sets Real Festival apart from other festivals is its proximity to the beautiful Nepean River. But instead of admiring the river from a distance, you can actually get on the river with free water activities including kayaking and stand up paddle boarding. You might just see a pelican or come across the elusive platypus that resides along the river bank!
3.Have a photo with Costa
Everyone's favourite gardener (and Logie Award winner thank you very much) Costa Georgiadis is back (Sat 2.40pm, 5pm, 6.15pm) and he's bringing his passion for plants and people with him. Costa will be giving out advice, conducting hands-on gardening activities and getting amongst the crowds to answer all your burning questions. Find out how to grow plants or facial hair – he's an expert at both.
4.Get your groove on
The soundtrack to Real Festival is brought to you by an amazing group of musicians and performers. Treat your ears to the unique blend of Indian and East African sounds from Canadian singer-songwriter Alysha Brilla (Fri 7.20pm, 8.30pm & Sat 6pm, 7.35pm) who's touring Australia and don't miss the curious mix of jazz and blues from the one-man band, Uptown Brown who'll be singing, playing and swinging his way across Real Festival as a roving performer.
5.Become a puppet master
There's actually a few ways you can experience the simple pleasure of puppetry at this year's Real Festival. Head to the outdoor art gallery to meet Leor giant (four-metres tall) illuminated puppet and help bring him to life in a beautiful and mesmerising String Symphony. You can also create a Shadow Puppet in a workshop and entertain everyone on two giant, outdoor shadow screens.
6.Laugh til you wet your pants
The critically acclaimed production Splash Test Dummies (Fri 6.30pm, Sat 6pm & 7.45pm) has been making audiences all over Australia and around the world drown in tears of laughter with their brilliant array of catch-your-breath stunt work, acrobatics, juggling and the side-splitting, slapstick comedy. The 30 minute show (day/time) is filled with jokes, bubbles and circus-filled hilarity the whole family will love.
7.Get your glow on
This year there's a dedicated glow zone because everyone needs their time to shine. When the sun goes down, it's time to light up the dancefloor in the Silent DisGlow; get creative by lending your brush strokes to the UV Mural; get a UV henna tattoo or have your face painted with UV Face painting. Make your mark on the UV Glow Wall and enjoy a round of glow-in-the-dark putt putt golf.
8.Be amazed by the headline performance
Each year Real Festival delivers a show-stopping headline performance and this year is no different. All That We Are (Todo lo que Somos) is a Spanish/Australian production that's been created especially for Real Festival and will have its world premiere at the event ( Fri 8pm & Sat 7pm, 8.45pm). This international aerial spectacular involves 30 performers, a crane and lots of harnesses. Expect to pick your jaw up off the floor – it's that good.
9.Drink at the riverside bar
When the sun shines and then it begins to set behind the glorious Blue Mountains there's no better place to be than by the river. So it's rather nice that Real Festival has an outdoor bar overlooking the Nepean River but still close enough to all the action so you don't miss a moment of the fun. Cocktails, wine, beer and ciders and a menu of snacks are on offer here with a side of amazing views. Plus live tunes from a DJ.
10.Dine on the riverbank
Real Festival is once again teaming up with Sydney's best food trucks to offer festivalgoers an abundance of delicious food and sweet treats day and night. Whether you're after a snack or a meal, you like savoury or sweet, or prefer veggies over meat – there's something for everyone to savour or just devour. Check out which of your favourite food trucks will be there and start planning what you're going to eat.
And if you think this list is good, wait til you check out the full program.