Top suggestions for your next date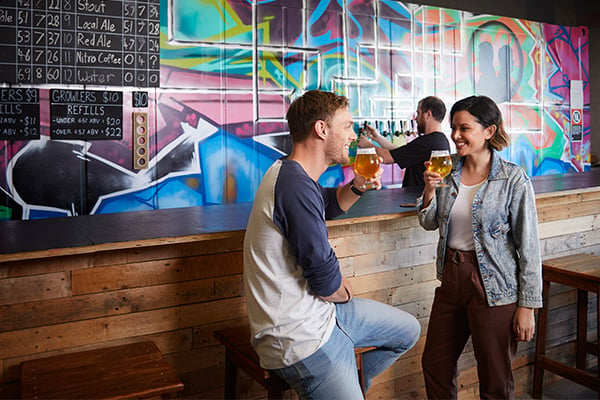 A candlelight dinner for two is just so predictable, so think outside the square and have fun with these awesome date suggestions.
Go for a paddle
Instead of heading to a bar or restaurant with water views, why not take things up a notch and get on the water instead? Kayaking is a great alternative to the usual evening date and your time spent on the water together is sure to be challenging, active and memorable - a recipe for a great date! Double kayaks can be hired from Horizon Line for just $25 per hour and a short stroll across the road will get you in to the beautiful Nepean River where you can paddle alongside ducks and fish while taking in the majestic Blue Mountains and Nepean Gorge.
Score some points
Spice up your next group date and score some serious (brownie) points at Throw Axe. The principles here are the same as playing a game of darts: aim for a target, throw and try to get the highest score. There's just one minor difference, you're throwing an axe instead of a dart. Could there be anything more romantic? You need a minimum of three couples to play (or six people) and a two-hour session will set you back just $55 each.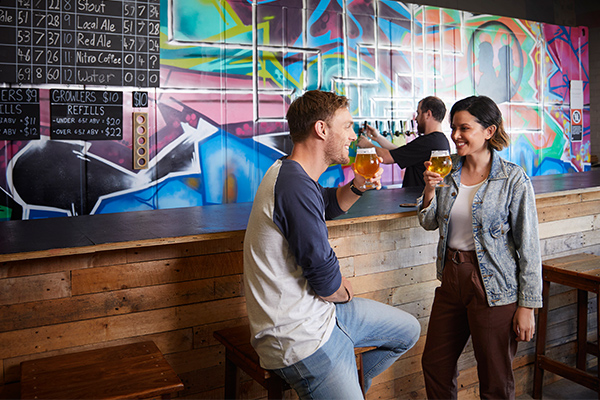 Tantalise the tastebuds
Nothing says romance like a cold glass of beer so when you're in the mood make your way to Rusty Penny Brewing Co. This unique nano-brewery is run by two mates with a passion for good beer. Some of the brews on tap include the Australian Pale Ale, Stout, American Pale Ale, Pils and Session Ale and if the choice is too overwhelming you can order a Tasting Paddle of five beers for $7. With capacity to seat up to 30 people, you'll have no problems snagging a table for two to enjoy your brew.
Take a ride on the wild side
For the adventurous couple you can take in the stunning sights of Penrith and the Blue Mountains as passengers on a Harley Motorcycle. Wild Ride – Motorcycle Tours run a number of tours ranging in length from 1-hour to full day tours which depart from Penrith Panthers and include rest stops at scenic locations and lookouts. Prices start from $140 per person for a 1-hour tour.