Where to find the best street food in Penrith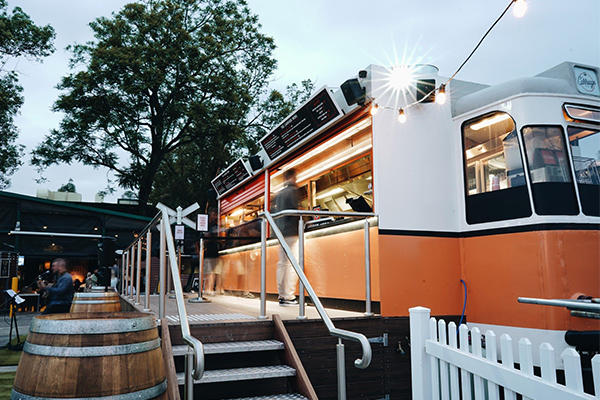 The Carriage is your go-to place for crazy delicious street food and international flavours.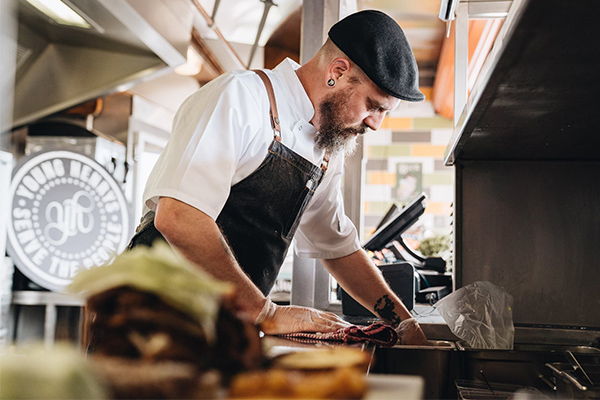 Take a seat in The Carriage's large outdoor seating area on a balmy summer's evening and you'd be forgiven for thinking you were in a busy street food market somewhere in Asia. The intoxicating aromas coming from the kitchen of the renovated tram fill the air with spice and set the scene for what is sure to be a memorable journey for your tastebuds as they experience the flavours of the world.
Having spent years honing his skills in some of Sydney's most swanky restaurants including Rockpool and The Chophouse, Head Chef Josh Matheson, is now based in Penrith so we can all delight in the deliciousness of his fine dining experience. His new menu was introduced in July and features the best street food dishes from South America, Thailand, North America, China, Portugal, Japan and Korea.
Fancy a culinary trip to Japan? Check out the Karaage Fish Tacos ($17.50) which feature marinated Japanese fried barramundi, house-made pickled slaw, wasabi and yuzu mayonnaise and avocado cream served on a soft flour tortilla. Or perhaps you'd prefer some Korean flavours? In which case we suggest you try the Korean Fried Chicken Burger ($21.50) with the fried Korean triple-floured chicken, kimchi slaw and gochujang kewpie served on a charcoal milk bun.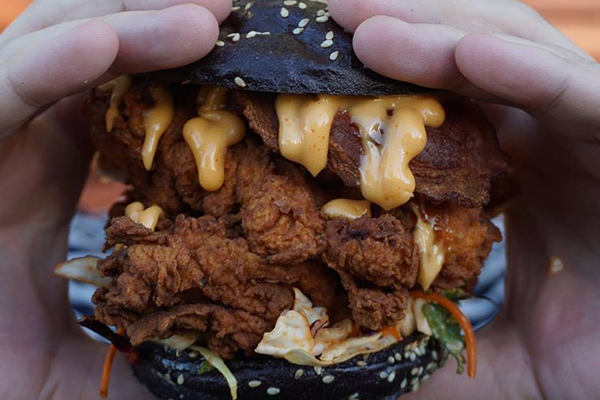 American flavours are represented in the popular sham-rocked Reuben ($18.50) which has corned silverside, apple cider braised cabbage, Swiss cheese, pickles and spiced Irish horseradish cream on toasted rye bread; and The Carriage Sloppy Joe ($15) which has slow- braised ground beef and pork chilli ragout, shredded Egmont cheese, shaved radish and iceberg lettuce served on a soft baguette.
For a vegetarian take on a Chinese favourite, wrap your tastebuds around the Fungi Sang Choy Bow ($19.90) where not one, but three types of mushrooms join forces with white quinoa tamari soy, bean sprouts, fresh chilli, and pan-fried shallots all served in iceberg lettuce cups.
Top your meal off with one of their accompaniments, which are more like main meals in themselves… the Haloumi Stix ($12) really come to life with Thai flavours in their Sriracha dipping sauce, while the Peri Peri Shoestring Fries ($6.50) combine everything we love about Portuguese flavours.
Open Friday and Saturday nights, and all-day Sunday, The Carriage is the perfect place to unwind after a long week and make the most of your weekend. You're guaranteed amazing food and drinks, with tunes pumping all weekend. It's definitely the place to be in summer.