Where to go for a $10 lunch in Penrith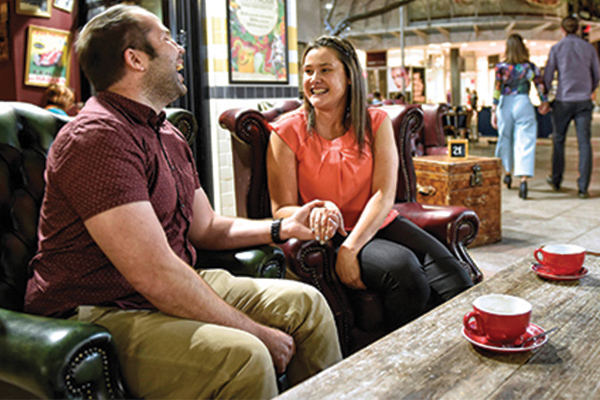 When your funds are limited but your hunger is huge, make your way to any of these great places serving up delicious $10 lunch specials.
For authentic Chinese cuisine, in-the-know locals go straight to New Fortune Palace. The restaurant features a wide range of delicious dishes, including classics like Mongolian Lamb cooked from a delicious home-made sauce, Honey Chicken and Salt and Pepper Calamari. Their $9.50 lunch special (for between 2-4 people) includes a mixed entree plus a choice of two dishes from the main menu plus fried rice. Larger groups get more options, for the same great price!
You can't go past the Peachy (as it's affectionately known to locals) for a great pub meal, and under new ownership there is now a greater focus on quality food and beverages in a family-friendly atmosphere. On weekdays you can grab a $10 lunch and choose from battered fish and chips, crumbed prawn cutlets, Thai fish cakes, rump steak and chips, chicken schnitzel and chips, BBQ chicken wings and chips, bangers and mash, beef Nachos, lasagne and salad.
You'll feel like you're in downtown Havana when dining at Coco Cubano. Their Cuban inspired menu is fresh and bursting with colour and the $10 Express Lunch from Monday to Friday is sure to impress. Try the calamari and chips or the slow-cooked pulled pork on a pressed Cuban roll or there's the southern fried chicken wrap. They all sound good to us. And if you stick around long enough, your lunch hour could run into Happy Hour which opens up a whole new world of possibilities.
Backing onto the Leonay Golf Club means at Emu Sports you get a dining room with a view. Enjoy watching all the action on the fairway while tucking into one of their $10 weekday lunch specials. Choose from delights such as arancini balls served with Napoli sauce, baby spinach and parmesan; Roasted pumpkin, beetroot & fetta salad; chicken schnitzel with chips and salad; salt & pepper squid with green salad & chilli lime dressing; penne boscaiola or bangers & mash with gravy.
For authentic Thai at a great price, you really can't go past Siam Thai on High Street. This is a firm favourite with Penrith locals, whether it's dining in or taking away, and with $9.50 weekday lunch specials (Tuesday to Friday) it's no wonder. Choose from one of their delicious stir fries, rice or noodle dishes with either chicken, beef or vegetables and you're set for the rest of the day.
You can also pick up a $10 lunch at the High Street Social, Tattersalls Hotel, Australian Arms Hotel and The Red Cow and you won't be disappointed. Happy eating!