Your guide to a weekend in St Marys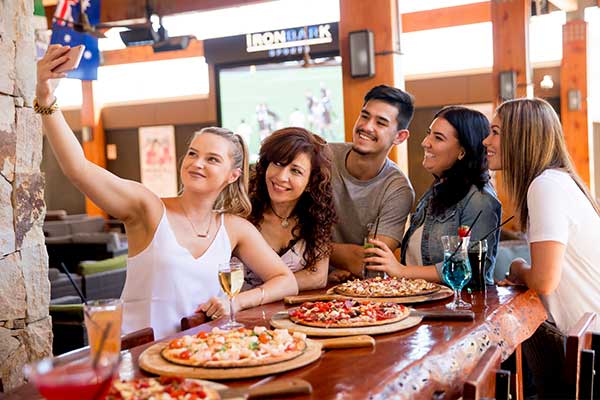 St Marys is the place to be this summer with plenty to eat, see and do for the whole family.
There's so much to see and do in St Marys you could literally spend your whole weekend there. So we've come up with your ultimate guide to a weekend in St Marys covering all the best attractions and restaurants, plus hidden gems for you to discover.
Go Bananas
If heights aren't your thing you can 'Go Bananas' at one of Australia's largest purpose-built indoor entertainment centres. Featuring multi-level playgrounds, jumping castles, multi-lane slides and more, the kids will love you for it!
Heritage Drive
While in St Marys be sure to soak in some of the suburb's rich and colourful history. Penrith's Heritage Drive which runs for 50km through St Marys, Penrith, Castlereagh, Emu Plains and Mulgoa is a great way to take in sites of historical significance, no matter what the weather. Download the Heritage Drive Brochure (pdf 2.82MB).
Ripples Leisure Centre
If you wake up to one of our glorious summer days, why not head to Ripples where you can cool off in one of the centre's many pools or shaded play areas.
Major Oak Comedy Theatre Restaurant
For a night of raucous fun head to Major Oak Comedy Theatre Restaurant. Enjoy a live show with dinner and experience some of Penrith's funniest local talent as you laugh the night away.
St Marys Rugby League Club
There's no shortage of places to eat and be entertained at St Marys Rugby League Club. Whatever your taste or budget, you'll find something delicious to eat at one of their many restaurants and cafes plus there's free entertainment including live music, performances, kids shows and more.
Holiday Inn St Marys
Now you can really make a weekend of it at the newly opened Holiday Inn located next to the leagues club. There's a variety room options to suit solo travelers, families and group bookings plus an onsite gym and room service.