Everything you need to know about Penrith's new wine bar, Allan Grammar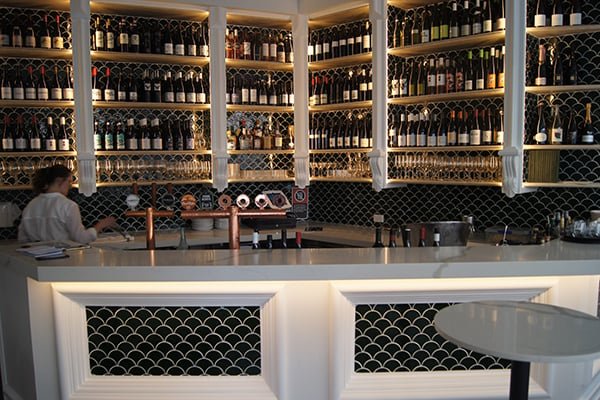 Delicious food, boutique wines and a great atmosphere. Penrith's new wine bar has everything you need for your next night out.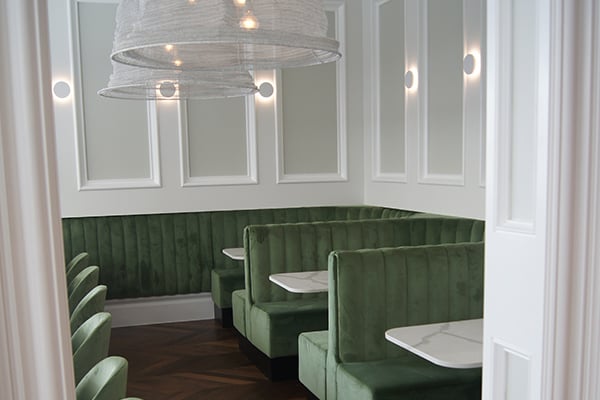 Earlier this month, the talent duo behind popular Henri Marc cafe opened a new wine bar. Allan Grammar (we'll get to the name later) is located in a quiet laneway off bustling High St in Penrith's CBD. It might be tucked away off the main street but you definitely know when you've arrived; the grand entranceway, complete with potted trees flanking the large door, is the first sign that you're in for something special.
Husband and wife team Sophia and Aaron Bernacki have spent the past few months getting every detail of their new wine bar just perfect, starting with the name. Allan Grammar is a tribute to Sophia's fond memories of being home schooled growing up on Allan Street in Mulgoa, and at the same time a subtle dig at those who said she'd never succeed because of it. Well played.
The interior, which includes crisp white walls set against intimate table settles with mint green velvet chair coverings, is the perfect combination of old-world charm and fresh modern décor. The bar is undoubtedly the centrepiece of the space showcasing the large range of boutique wines on offer along with ales and ciders.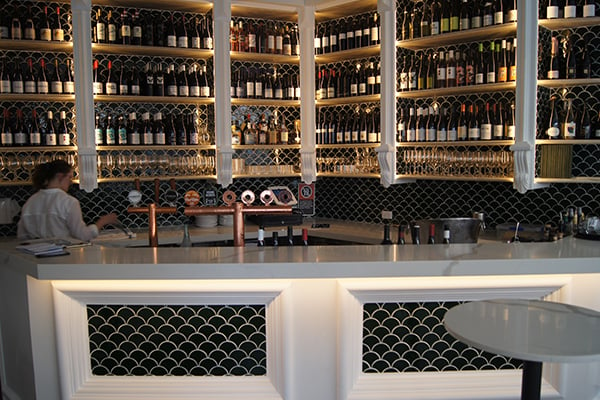 As a wine bar you'd expect there to be some amazing wines available, and you're right. The wine list has been curated by Seamus Brandt (Quay Restaurant's current sommelier) so you know you're tastebuds are in very good hands. Don't expect to drink the same thing every time you go though, each month a different wine producer will be profiled with The Story wines on offer until the end of January.
Both Sophie and Aaron are trained chefs with experience at some of Sydney's best restaurants so it's no surprise that their menu of bar snacks and share plates is next level delicious. Some of our favourite bar snacks include the ham rock croquettes with mustard crème fraiche ($4.5); glazed lamb ribs with macadamia ($6) and baby chicken wang sambo with salsa verde and pickled carrot ($6).
And if you love your wine served with cheese (and who doesn't) then plates of Gippsland Tarago brie with local honeycomb ($9), Milawa blue with vanilla apple butter ($9) Pyengana cheddar with pinot paste ($9) all served with house made linseed lavosh will certainly do the trick. If you can't choose one, you can order a share plate with the lot for $25. Definitely do that.
For something a little more substantial, there's larger dishes to indulge in including hiramasa kingfish with pomelo and radish ($28), orecchiette with spring greens and truffle pecorino ($28), linguine with clams, dashi and chilli ($29) and wagyu bavette steak with cafe de paris sauce ($36).
Open from Wednesday to Saturday from 5pm until late. If you're thinking about making a New Year's resolution, make one to visit Allan Grammar as soon as possible. You won't be disappointed.