Penrith's best new restaurants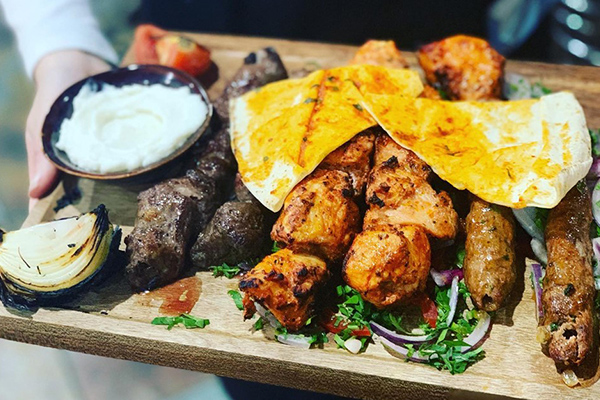 Your guide to everything that's new and delicious.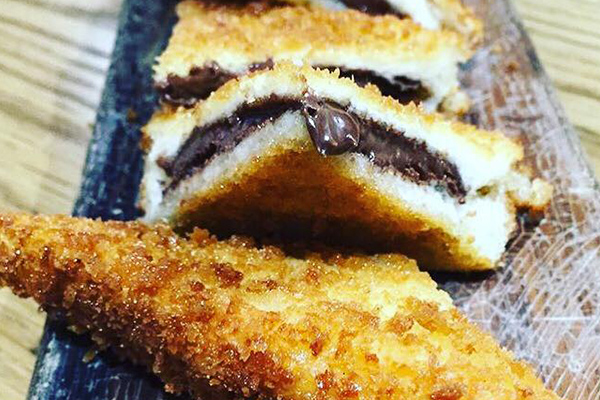 Hux Ribs Snax Schnitzels
We've all been waiting for Penrith local Jay Huxley (who some may remember from his time on Masterchef) to return to his hometown and open something new and amazing. His new dine in and takeaway offering Hux Ribs Snax Schnitzels has been worth the wait.
An easy guess is that ribs and schnitzels are the speciality here and you're not wrong. There's pork, lamb, chicken and beef options to choose from and a selection of sauces which is almost as big as the menu. There's also an impressive range of quick bites including haloumi chips, brisket, calamari and twice-cooked pork belly, just to name a few.
What's even more exciting is that half of the menu items are gluten free and for something a little healthier there's naked nuggets, Asian slaw and sweet potato chips. You can't beat the '$10 Bux Hux' lunch special which is offered Monday to Thursday from 11am-3pm and includes Pork Ribs, Beef Ribs or Chicken Schnitzel served with chips, slaw and water.
Unexpectedly Hux Ribs Snax Schnitzels is creating waves in the dessert space with their deep fried brownie, ice cream sandwich and assortment of shakes. But it's the Deep Fried Nutella Sandwich that has everyone talking (in between mouthfuls) and we recommend you join the conversation as soon as possible.
Itza Pizza Bar & Grill
There's no doubting that Lebanese food is one of the freshest and most delicious on the planet. And we're lucky to now have Itza Pizza Bar & Grill making and serving this cuisine for us all to enjoy. Here you'll find dishes with generous amounts of olive oil, garlic and lemons which are staples of Lebanese food and you can enjoy generous proportions of homous, tabouli, falafel, meat skewers and koftas in an assortment of banquet options starting at $49 per person.
And if it's one thing the Lebanese are renowned for, it's their salads. The salads are an essential part of your meal as they help to cleanse the palate from the strong flavours in the meat and vegetable dishes. But don't be fooled - there's no lonely lettuce leaves here as each of the salads is bursting with fresh ingredients such as tomato, cucumber, fetta, olives, capsicum, mint, shallots, haloumi, crispy bread pieces and more. It's fair to say that you can expect an explosion of flavours that will leave you wanting more!
Desserts are not to be overlooked with Lebanese favourites such as Sambousik and Knafee confirming that it's the simplest dishes that produce the most flavour. And proving that when it comes to sweets, there can be no discrimination of cultures – you can also opt for other international desserts such as Sticky Date Pudding, Gelato and Belgian Chocolate Waffles.
House of GRK
We're super excited to have House of GRK open in Penrith to serve everyone their delicious Greek street food six days a week (they are closed Sunday). Souvlaki Pita Wraps are their speciality and you can get opt for chicken, pork, beef, lamb or halloumi served with chips, tzatziki and a can of drink or water for $12 or if you can't choose you can get a Combo for $18.
Then there's the Open Plates which are next level amazing and we thoroughly recommend you peruse their menu to find one that speaks to you. The Souvla Plate ($23) is a good starting point as it comes with 300g of slow cooked meat off the rotisserie, chips, rice, any salad, pita bread, tzatziki and a drink.
If you're after something warm and comforting there's a range of authentic Greek hot dishes including oven baked Moussaka ($19.50), Pastichio ($19.50), Gemista ($19.50) and Lemon and Herb Baked Potatoes ($19) which are all served with chips, salad and tzatziki.
You can't go past the impressive list of side dishes which are made to share, but we'll understand if you don't want to. There's haloumi ($6), an assortment of dips and pita bread ($13) as well as Greek favourites Spanakopita ($8) and Tiropita ($8). And if the choice of sides isn't already hard enough, there's three different chip options (Greek, Feta and Haloumi) and three salad options (Greek, Greek Slaw and Garden Salad).
End your meal with one of their delightful desserts. Enjoy mouthfuls of Galaktobouriko ($8) which features layers of filo pastry filled with custard or their national dish Baklava ($7). You won't be disappointed.