Celebrate someone special this Mother's Day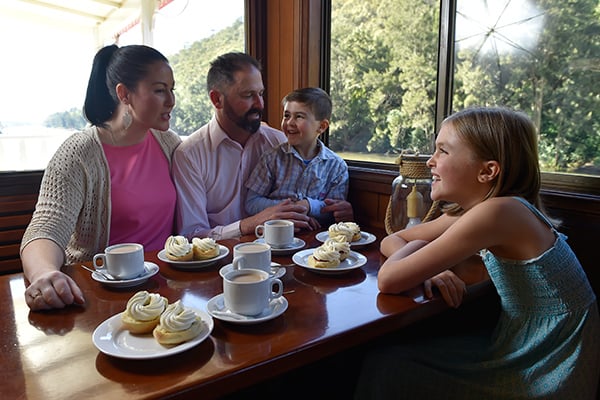 Celebrate that special someone this May
Show your appreciation to that special someone in your life with heart-felt activities and cozy gatherings in May.
Whether it be your Mum, a mother figure, carer, guardian or grandparent there is something for everyone in Penrith!
Trees for Mum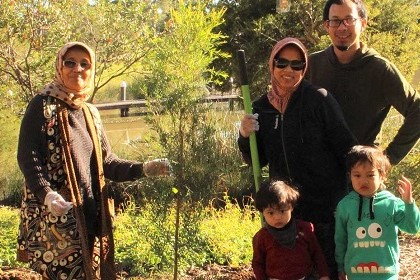 Why not surprise that special someone with a gift that will last a lifetime – plant a tree in their honor! Session time and places limited on 14 May so get in quick to secure a spot here.
On the adventurous side
If there is a need for speed, look no further than Luddenham Raceway on Mother's Day. A 10-minute session on the picturesque 600-metre Pro-Circuit track offers drivers sweeping rural views and fast corners.
Unleash her inner lumberjack (yes, it's a thing) at Throw Axe. Described as "darts on steroids" it's taking Penrith by storm, and for good reason!
If skydiving is on the bucket list, surprise them with an indoor skydiving experience. At iFLY Indoor Skydiving there's no planes, no heights and no jumping involved - just a great big wind tunnel and a whole lot of fun. Gift vouchers are available for these activities and bookings are essential.
Creative activities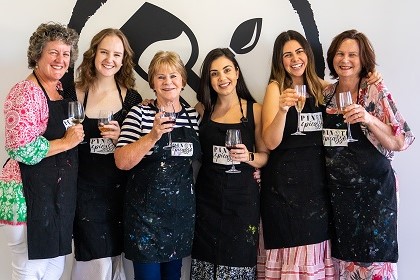 Margo Lewers A House Full Of Paintings will show Penrith Regional Gallery and Lewers Bequest, with the final viewing on 14 May. Why not explore the exhibition of paintings, collages, mosaics, fabric hangings, and plexiglass sculptures, once again set amidst the beauty of her home on the river before enjoying brunch at Café Lewers.
Thinking of a sip and sit-down activity? Pinot and Picasso will host a special session at Panthers so rope in a group and book early!

You can also check out the Creative Fringe's special Mother's Day Candle Making and Diffuser Workshop.
Dining delights
If your special someone loves to eat out, a gift voucher for one of Penrith's many, many amazing restaurants and cafés could be just the ticket.
If you want a super surprise, the classic Nepean Belle Paddlewheeler will host a special Mothers Day lunch cruise or for something on land, try the delightful high tea at Astina Suites.
Have a closer look at all the amazing restaurants and cafes in and around Penrith, and what they might be offering here and check out other gift ideas that will bring a smile to your mum's face on Mother's Day.
We're updating our events page constantly, so keep us bookmarked! We hope you find the best way to celebrate your special someone, be sure to tag us @visitpenrith and use #visitpenrith