The gold medal goes to the Sydney International Regatta Centre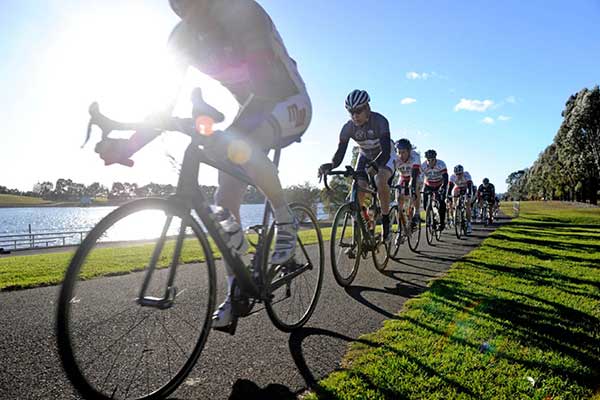 For Olympic-sized fun in the great outdoors, there's only one place to go.
Driving into the Sydney International Regatta Centre (SIRC) you'll soon come across a permanent reminder of the site's impressive sporting heritage. The Olympic rings continue to draw visitors to the area, as well as provide a source of inspiration for fitness enthusiasts and athletes competing at the venue.
Purpose-built for the Sydney 2000 Olympics and Paralympics, the Sydney International Regatta Centre (SIRC) boasts world-class sporting facilities and hosts local, national and international sporting competitions, such as Ironman Western Sydney 70.3.
The site sprawls over 178 scenic hectares and boasts scenic views of Penrith Lakes, making it an ideal venue for music festivals such as Defqon.1 and the upcoming Australian Ballet's free outdoor Ballet Under the Stars performance of Giselle.
There are also many recreational activities for locals and visitors to enjoy at SIRC. A 5km path around the main lake makes walking, running, cycling, roller-blading or scooting an enjoyable experience for people of all ages. Or you can learn how to fish sustainably with the weekly community fishing program.
The Lakeside Restaurant dishes up a sensational menu of seasonal flavours and local produce with scenic views of the lake and mountains. Open Thursday to Saturday for dinner, and breakfast and lunch on weekend.
SIRC is also the only place in Sydney you can experience the thrill and excitement of jet-packing and jet-boarding. Soar above the water, dive under it like a dolphin and fly through the air – this activity is not for the faint hearted and is an experience you'll never forget.