Welcome to Emu Hall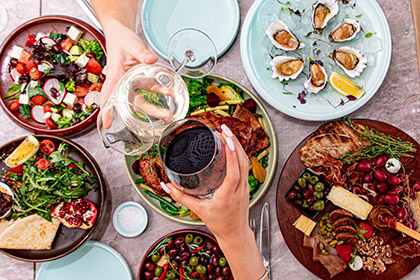 Built in 1825, this historic homestead is enjoying a new lease of life as Penrith's latest and greatest dining venue. With Insta-worthy cocktails, delicious all-day eats and unbeatable river views, Emu Hall is a must for locals and visitors alike.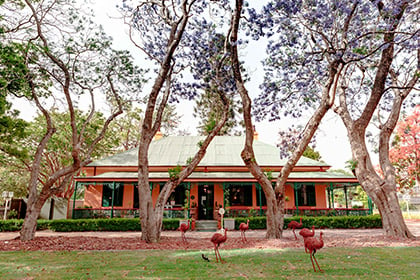 Talk history to me
In 1825 James Tobias Ryan, a Penrith local, built Emu Hall for his wife and seven children. Ryan was a well-known sports enthusiast (particularly in boxing and pigeon shooting) and held many different jobs as an auctioneer, ploughman and butcher before being elected to the State Legislative Assembly and settling into Australian politics.
Emu Hall was originally surrounded by 1.04 hectares of estate with freestanding servant's quarters, brick stables, a workshop, formal gardens and a wine cellar. Learn more.
So where can you find it?
To enjoy Emu Hall and the delectable spoils it offers, you'll have to take a jaunt across the Nepean River to Emu Plains, nestled at the foot of the Blue Mountains. The homestead itself sits on the banks of the river and boasts uninterrupted water views and even more spectacular sunsets over the mountains. Get directions.
Tell me about the food!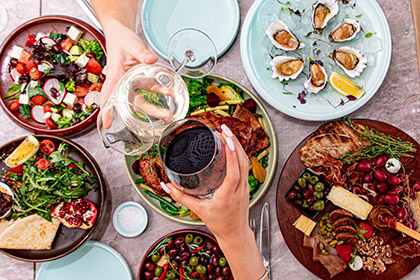 While the location is undeniably amazing, the food is the real star at Emu Hall. There's something for everyone…literally! From Middle Eastern kebabs, to Acai bowls, wood-fired pizza, mouth-watering salads and freak shakes, no one will go hungry at Emu Hall. And coffee lovers will be satisfied too with everyone's favourite Campos coffee on offer. Plan your breakfast, lunch and dinner now.
Did someone say cocktails?
Yes we did! Emu Hall have been serving up some seriously good looking cocktails which are the perfect accompaniment to a girls, or guys, night out in the Hamptons-esque bar pavilion.
What am I waiting for?
Nothing! Make a booking an enjoy some river-watching, long lunching or fine dining at this truly unique venue.