Astina Suites.... Penrith's newest slice of luxury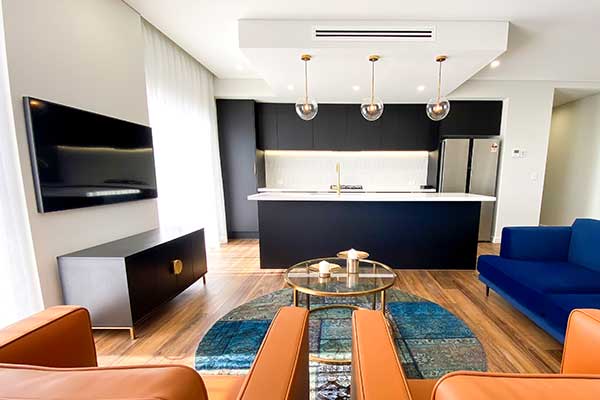 Astina Suites rooftop bar and pool area is set to be the next 'it' location for meeting friends and family.
Astina Suites Penrith is a new type of luxury in visitor Accommodation in Penrith. The rooms celebrate space, size and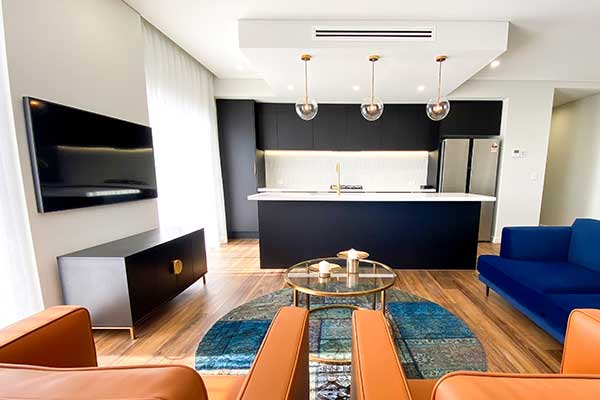 grandeur. Inspired by the many charms of coastal European life, finished with stone, timber and tile softened with velvets. The Astina brand has been built on the sole desire to make luxury experiences attainable, and boy have they hit the mark here.
Featuring 1, 2 and 3-bedroom suites with every bedroom having its own ensuite. The apartments have fully ducted air-conditioning/heating, free high speed Wi-Fi, private balconies, spacious kitchens (including microwave and dishwasher) and full laundry and powder room. The bathrooms feature baths and rainfall showers in every apartment.
The recently opened Astina Suites Penrith, located on Woodriff Street in the heart of Penrith boasts the first rooftop bar in the region, rooftop function centre and RESET Recovery Centre complete with float tank, massage, spa, sauna, steam room and ice baths.
More than just an event space, the Gweneth Elizabeth enjoys the stunning views of Penrith and the Blue Mountains with a private bar and kitchen with access to the stunning rooftop bar and pool space.
Why not take a staycation in your own backyard and immerse yourself in some luxury…?