Open Streets and St Marys Lights Up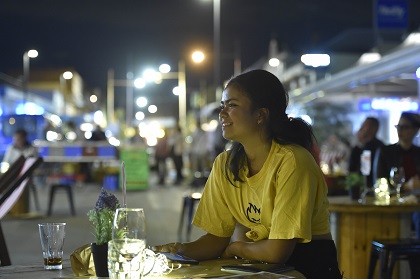 There's nothing quite like being outdoors with friends and family enjoying great food and music. In May, Penrith and St Marys will provide venues for a series of free street parties to celebrate connection, our public spaces and the creative heartbeat of our City.
Open Streets Penrith will be held Friday 6, 13 and 20 May from 6pm-10pm in Woodriff Street, between High Street and Union Lane. It's a street takeover that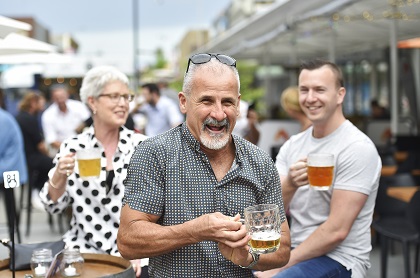 invites you to eat, drink and enjoy interactive art along with live performances from musicians and comedians. Picture a long dinner table as a central feature, surrounded by restaurants and cafés, pop-up vendors and an outdoor licensed bar and, with performers and activities changing each week, no two nights will be the same!
St Marys Lights Up will run every Saturday in May from 3pm-9pm. A pop-up green space will be created from West Lane Carpark to Coachmans Park for locals and visitors to enjoy a fun-filled afternoon and evening program. The St Marys street parties will shine a light on the diversity of the town centre with a dedicated pop-up green space in which you can relax while enjoying food and entertainment.
Open Streets Penrith and St Marys Lights Up is curated by Penrith City Council and funded through the NSW Government's Festival of Place Open Streets program.