Meet TruNinja's Jesse James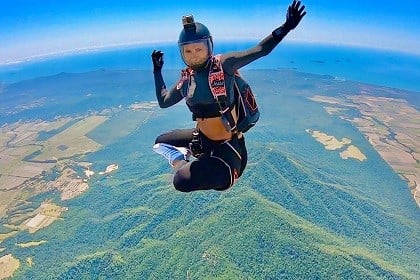 TruNinja is a popular Penrith adventure attraction. General Manager Jesse James shares a little about her background and what TruNinja, and other adventure businesses, bring to Penrith.
Penrith is home to a growing number of amazing female adventure athletes and, according to TruNinja General Manager Jesse James, this is largely due to the fantastic range of adventure attractions in our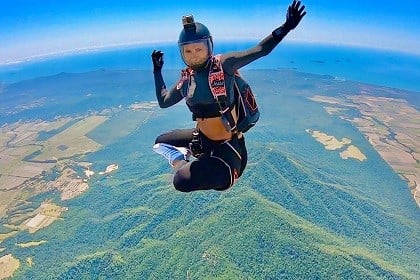 City.
Jesse names world champion canoe slalom athlete and multi-Olympic medal winner Jessica Fox, wakeboarding world champion Courtney Angus and Australian Offroad Champion Jess Gardiner as stellar local examples.
"Penrith has a cornerstone of adventure activities that makes this kind of success possible," she said. "And seeing the next generation that have access to these facilitates accomplish incredible things in these sports from such a young age is amazing."
As Women in Adventure Sport's sky diving ambassador, Jesse speaks from experience. With 500 plus jumps under her belt, she is inspiring a whole new generation of girls and women to take up the sport.
"My background is in personal training and adventure tourism which is what makes TruNinja such a great fit for me, but I've been skydiving both for work and as a sport on both coasts of Australia and Internationally for six years," she said.
Jesse got her first taste of indoor sky diving on a cruise ship and then worked at iFLY in Penrith for a couple of months before moving to California to explore more sky diving experiences.
Fast forward a few years and, with injuries keeping her grounded, Jesse moved back to Penrith to work with the then newly opened TruNinja.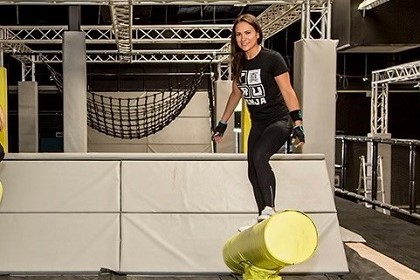 "I love that TruNinja offers something for people of all ages and that I get to see kids as young as two tackling the obstacles," she said. "And with ninja classes for ages five and up, we have the next generation of ninja warriors in training!"
"It's great to be working in a city where you can spend all day trying out a range of adventure sports. iFLY is so much fun and it gave me a start in adventure tourism, then there's Cables, the Whitewater Stadium and all the other great attractions. Penrith adds so much to what's on offer in Western Sydney."
TruNinja offers a range of obstacles, catering for toddlers all the way up to fully grown fitness fanatics. For location, pricing and more details, click here.
Image credit: Western Weekender