Penrith Skate Parks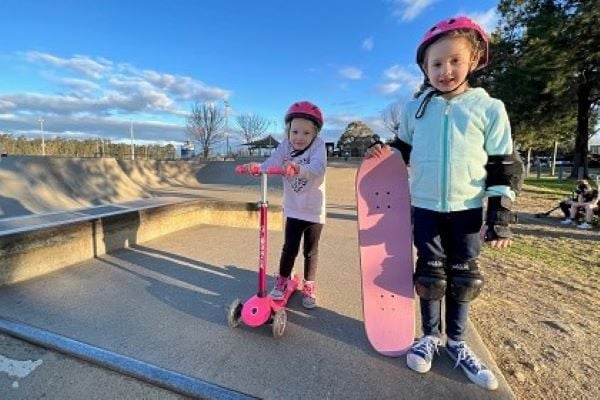 If your kids love skating, they'll love Penrith!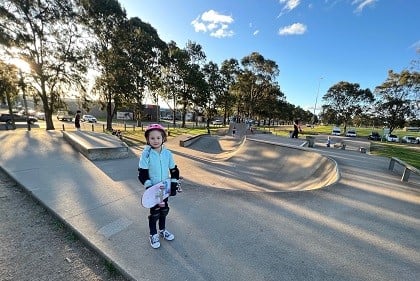 Keeping the kids happy is a vital part of a successful holiday. One easy and cheap solution is to pack their skateboards, scooters and helmets and hit Penrith's skate parks. There are four great skate parks in our City that are free with no booking needed. The parks don't have set opening hours, but they're not floodlit, so daylight use is recommended.
Cranebrook Skate Park is a great little facility that is perfect for beginners and families with smaller children. There more than enough elements to keep kids busy, and more importantly, happy.
Glenmore Park Skate is great for all ages and has the added bonus of being close to a shopping centre where you can stock up on snacks or pick up a post-skate milkshake.
Penrith (Jamison Park) Skate Park offers a range of beginner and extreme ramps, rails and obstacles as well as lots of fly out opportunities for tricks that needs heaps of air. The complex also offers a playground, toilets and bubblers and netball courts close by for practising on a smooth and flat surface.
The big, super steep bowl at St Clair Skate Park is not as suitable for young kids, but your teens will love i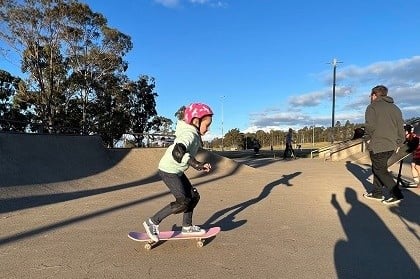 t! There's plenty to keep experienced skaters occupied and, for little ones that want to tag along there's a playground in the complex.