Penrith Heritage Walk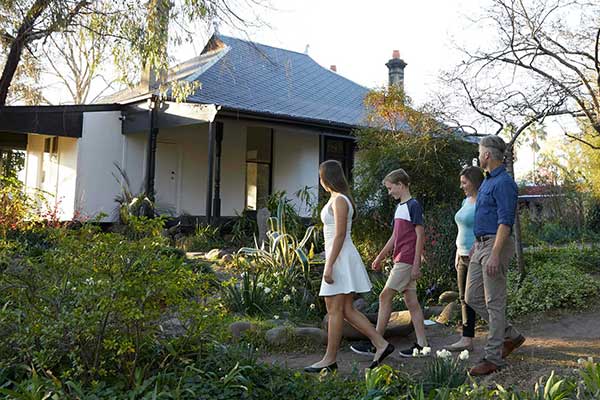 There's no better way to learn about a place than to walk its streets, and the Penrith Heritage Walk invites you to do just that!
Guided by a mobile-friendly interactive map, you can step into our City's rich past and discover, at your own pace, the people, places and open spaces that have helped shape Penrith.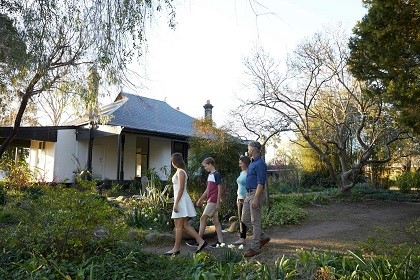 You can start your journey here. 
Starting at the historic Penrith Train Station, the 11-kilometre trail leads you to 21 points of interest before finishing at the state significant Emu Plains Train Station. 
At each stop, you'll be provided with interesting information on the site, the people who lived or worked there and the influence they had on the growth of Penrith. 
The Penrith Heritage Walk is flexible. You can complete the whole walk in one day or break it into sections over your stay to suit your level of fitness and time available. 
And there's no need to rush! Explore attractions along the way, like the Museum of Fire, Arms of Australia Inn Museum and the Penrith Regional Gallery as well as cafés, the Nepean River and beautiful parks. 
The Penrith Heritage Walk was funded by Council and an Australian Government grant.  
Penrith Regional Gallery is just one of the stops on the Penrith Heritage Walk. Image: Destination NSW 
SNAPSHOT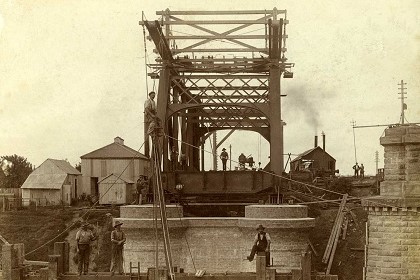 Did you know that before Penrith Rail Bridge was opened in 1907, road and rail traffic shared the Victoria Bridge? This was far from ideal, as road traffic at that time meant horses, and these animals were regularly frightened by the trains. In 1883, after a series of accidents and near misses, a railway guard was posted on the bridge to warn of approaching trains (replaced by electric bells in 1891) and a fence was wisely erected between the road and train tracks. 
One of the train drivers to regularly cross the old bridge was John Heron, known to everyone as 'the Big Fish'. Heron drove the daily afternoon passenger steam train to Mt Victoria from 1866 to 1880. As his train came into Penrith Station a cry would go up, 'Here comes the Big Fish!'. His train became known as 'the Fish' or 'the Steamed Fish'. The next train on the timetable inevitably became known as 'the Chips'. 
The much-needed Penrith Rail Bridge was built between 1904 and 1907.