Looking for some kids' party inspo?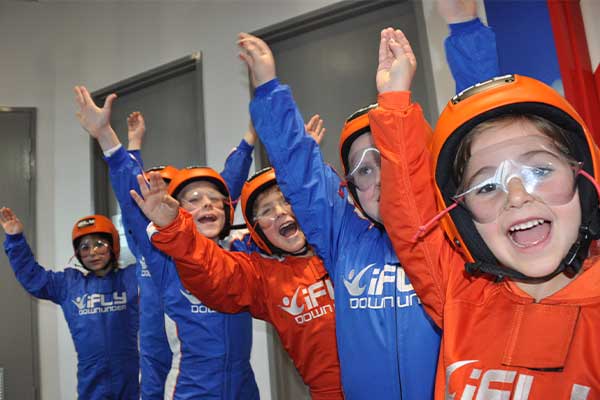 Keen to not clean your house before (and most definitely after) the big event?
Book a party at one of Penrith's many great attractions for a hassle free and super fun experience. Depending on which venue you choose, you can have party food, a cake and a party host all included.
For the younger set
A house full of over excited under-fives…no thank you! Here's some great options that will keep the little ones enthralled and give the grown-ups some breathing time.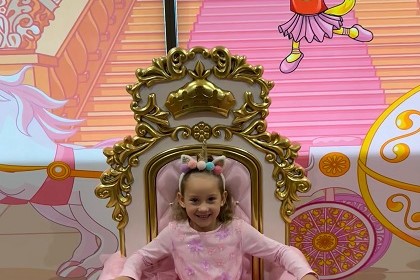 Lollipops Playland: Your kids will have a great time sliding, spinning, dodging and crawling through a range of playframes. Located at Penrith Panthers, Lollipops offer three themed party rooms for you to choose from.
Monkey Mania: Get ready for a dedicated toddlers' area, climbing structures, slides and electric go-karts that will keep little (and big) kids entertained for hours.
Plaster Funtime: Offers paint and slime party packages with more than 100 different plaster and ceramic pieces to choose from. There's also a café for parents to enjoy while the kids are having arty fun.
Go Bananas: Let your party guests go bananas on three-levels of indoor playground complete with slides, an obstacle course, a noodle maze, arcade games and more. This fun venue offers a range of party packages.
Model Park: While it doesn't offer party packages, this attraction has something for every age group, from model trains, boats, planes and cars to slot cars, tether cars and largescale off-road steam models – definitely a good choice for Thomas the Tank Engine fans!
Action packed parties
Parties should be a blast and wear your kids out, right? Here in Penrith, there are PLENTY of options that tick both these boxes and then some.
TruNinja: Provides a party host, food, games and a room full of awesome ninja style obstacles and challenges for a wide range of ages.
Zone Bowling and Laser Squirmish: With packages to suit all groups, your kids will have fun with friends while enjoying party food, activities and prizes.
Timezone: Another great option where you'll find arcade games, Laser Tag, bumper cars and more. You make the booking and the team at Timezone will take care of everything else.
Flip Out: Plenty of choice, from self-catered packages to the Rolls Royce of organised fun. And with plenty of room for adults, everyone can get in on the action.
Penrith Skatel: Roll your way into your kid's good books! Everything is taken care of, from invites, party food and cake to hours of roller-skating fun.
Cables Aqua Park: Just the ticket for summer parties! The Aqua Park offers a fun, obstacle course on the lake and all the admin – invites, party food and lolly bags – is looked after by the Cables team.
Aqua Golf: No experience is necessary at this unique driving range. Even better, book a free undercover party venue with your session to turn this fun activity into a self-catered party.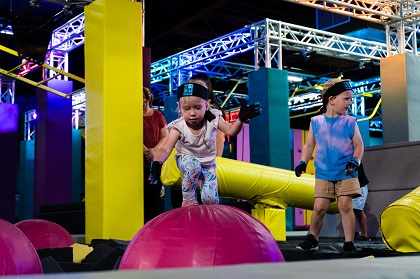 Big Swing Golf: Offers an indoor golf experience with state-of-the-art simulators and the team at Big Swing Golf can take care of all your party needs.
Penrith Slot Cars: A great choice for car mad kids. You can choose to self-cater or put all the food plans and organising into expert hands. Party guests will enjoy a whole host of slot car racing fun!
iFLY: For a super special party and unforgettable experience where kids as young as three can take a "flight" as part of their deluxe party packages.
Yo Loco: Not just a great place for Mexican food, it offers a world of birthday party fun. Think a flying fox, spider tower, tube slide toboggan, drop slides, mirror maze and more!
Paint and Sip Studios: Sunday is kids party day at Paint and Sip Studios. Everyone's an artist in these guided parties where the emphasis is on fun and the drinks are strictly soft.
Perfect for teens
Earn yourself cool parent or caregiver awards by booking a party for your teen at one of these fantastic Penrith venues.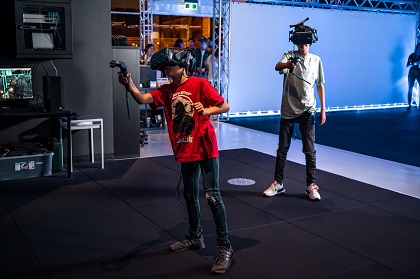 Penrith Climbing Centre: A great option for all ages, but really hits the mark for teens. With a range of graded climbing walls, every party guest can conquer their own Everest.
Narrow Escape Rooms: Your mission is set, the clock is ticking…will you and your friends meet the challenge and escape in time? Burn off some mental energy while having a ball!
Freak VR: Caters for ages 8 and up but is perfect for a bunch of teens. Parties include a VIP VR experience with a curated selection of the best VR games, private venue hire, and provides a party host. And did we mention Krispy Kreme donuts as part of the package?