Sign up to our eNews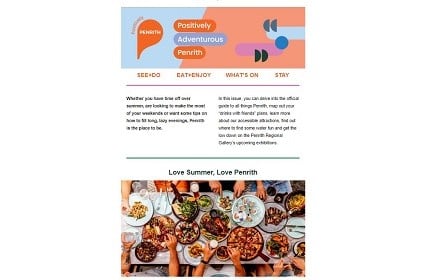 Sign up to stay up to date with what's happening in Penrith.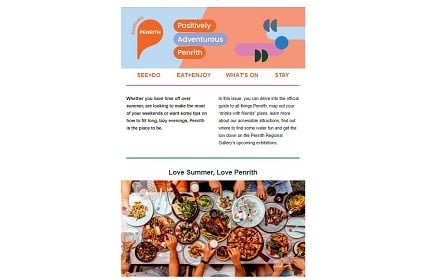 Council's Tourism team creates a seasonal eNewsletter that is full of new and exciting things to do and see in Penrith. From new cafés, bars, breweries and attractions to events and roundups of the best things to do in summer, autumn, winter and spring you'll never miss a trick.
Here's a sample of past newsletters:
We'll send you an update four times a year at the beginning of each season. In between times, add visitpenrith.com.au to your favourites bar so you don't miss a thing.
So, what are you waiting for? Sign up today!