IT'S BACK! The ultimate guide to Real Festival 2023!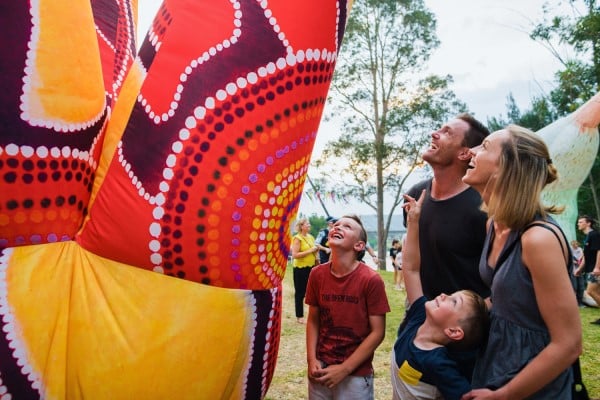 Join us for your favourite festival full of fun!
The immersive and unforgettable Real Festival is set to captivate audiences once more when it returns to Tench Reserve on the Nepean River.
Get ready to plan a big spring day out with a full line up of lively entertainment, creative workshops, bustling markets and fun activities over 3 massive days!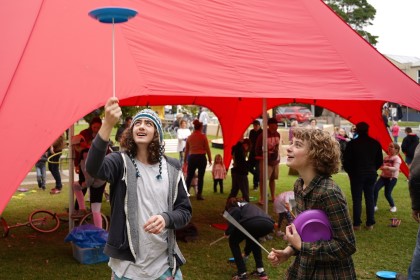 EVERY DAY there's the Roller Rink by Busways, markets, food trucks, festival bar, live music, art installations, a Circus Drop Zone, bangin' beats from local DJs, drop-in workshops...PLUS LOADS MORE! Here's our top guide for a cracking time:

FRIDAY 15 SEPTEMBER | 4-10pm
Clock off and kick back for the weekend when Real Festival starts at 4pm! The first 60 minutes are 'quiet hour' so settle in at the Festival Bar or hit the markets first up.

Live acoustic performances will set the mood from soulful Alicia Varas and energic mash-up duo Frankie and Charles from 5pm, and Aussie funk and folk artist Jake Edgely at 8pm.
With 3 sessions throughout the night, Feral Hogs by the genius Penrith Performing Visual Arts team promises to be a part-story, part-game experience! Pre-book your spot here: https://www.realfestival.com.au/discover
As darkness falls, it's time to hit up the bright lights of Real Festival.
At 6.30pm and 8pm, the iconic Nepean Belle will be transformed with Illuminart's headline performance, featuring animated artworks sure to dazzle with sound and storytelling. Following straight after is a heart-pumping, mind-blowing adrenaline action Jetpack show!
Dance like none is watching at the Silent DisGlow, and prepare your gaming thumbs at the Open Air Arcade, a throwback to the golden age of gaming with old friends like Pacman, Pinball and Space invaders.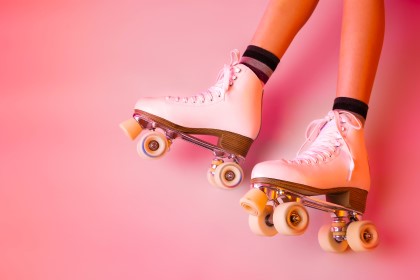 Pre book your 30-minute session including skate hire, at the Roller Rink by Busway for a neon lit roller skate by the river!
Don't miss Keely on the main stage at 8:45pm with her sound-defying R&B and soul hits.
FEAST ON OVER 20 FOOD TRUCKS ALL WEEKEND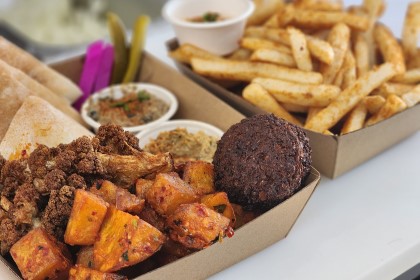 Feeling Hungry? You must try the falafel pockets at Stripped Street Food from Gaza. For hot and fresh, Emmy's Gozleme has you covered or pig out American style with an Asian twist Mr Pig. For dessert, indulge on Yia Yia's Honeyballs and baked goodness at Sift'd.
SATURDAY 16 SEPTEMBER | 4-10pm
Grab your family, friends and neighbours and even your pet pooch and start the afternoon off right with a paw-some pic at the Neon Dog Park.
Get messy at the Slime Workshop sure to delight the kids! Craft a keepsake with Neon Jewellery Making or get creative and show us your best skills at Paper Lantern Making.
There's a Hula Hoop Station to get those hips moving for all the food you're about to eat! Connect with culture and community at Weaving with Nula, suitable for all ages.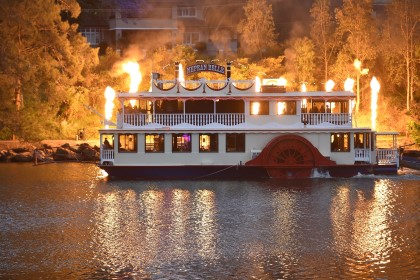 Check out the incredible entertainment at every corner to keep your eyes and ears occupied. The Dauntless Movement Crew at 5pm will have your jaws to the floor with their crazy and skillful stunts. Don't miss the headline performance from Illuminart followed by a mind-blowing action-packed Jetpack Show at 6.30pm and 8pm to thrill the minds of both kids and adults alike.
Catch Feral Hogs for the last time today by the genius Penrith Performing Visual Arts team, the performance promises to be a part-story, part-game experience! Pre-book your spot here: https://www.realfestival.com.au/discover
Watch out for roving performers Circaholics Anonymous with their fire twirling stunts 🔥
Penrith locals Demage will keep you cool and calm with tunes from 7pm and Kirk Burgess to kick it on with faithful original recordings from 60s to today from 9pm. Blue Mountains rock and soul band, Bonniedoon, will have you dancing the night away from 8:45pm.
FEAST ON OVER 20 FOOD TRUCKS ALL WEEKEND
Make it a cheat night with happiness rolled into one with Lambda Souvla Grill or tasty award-winning Bratwurst sausages with Fritz's Wieners. Top it off with classic gelato Messina or drool worthy Drippin Desserts that have everything your dessert stomach can think of! 
SUNDAY 17 SEPTEMBER | 10am - 3pm
The last day but Sunday is the FUNday with plenty of FREE activities, perfect for the family! Soak up the river scenery with Dragonboat Paddling, Kayaking or Stand up Paddleboarding.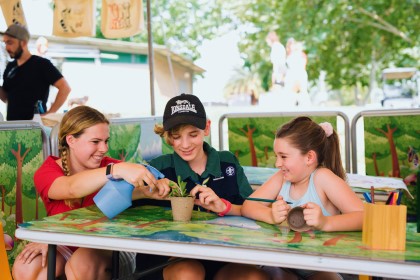 Check out Mobile Playvan where little ones can play all day and a Musical Garden to stroll through, creating funky sounds and crazy tunes. If the kids want to get their hands messy, Pot Decorating has got them covered.
Stroll around the artisan market stalls and find something special for you or for a special someone. From sustainable crafted leather to handcrafted creations and trinkets, there is sure to be something to take home and treasure forever 💝
Chilli Kids Yoga could be just what you're looking for, allowing a relaxed environment with practical movement activities with sessions for kids aged 5– 7, and 8-11. Bookings essential – book the kids a spot here.
We've got you covered with chill Sunday vibes from Karleigh Rose at 11am and Ebony and Ivory dishing out songs for all ages from 1pm.
FEAST ON OVER 20 FOOD TRUCKS ALL WEEKEND
Did someone say Let's Do Yum Cha? Perfect for that midday crunch craving. Say Kon'nichiwa to Little Tokyo, serving up Japanese fusion delights or how about a Rolling Schnitzel with the lot! Don't worry, for all our vegetarian friends, Vege4Love has got you covered serving up flavoursome Southeast Asian cuisine.
If your heart desires sweetness, save some space for Slice of Sin and a fan fav of REAL festival, StroopBros, serving up traditional fresh Dutch Stroopwafels.
---
Check out the Real Festival website for ALL the info on activities and how to plan for this stellar weekend!
Follow Real Festival socials for updates in real time!
https://www.facebook.com/realfestivalpenrith | https://www.instagram.com/realfestival/