Free activities for kids and families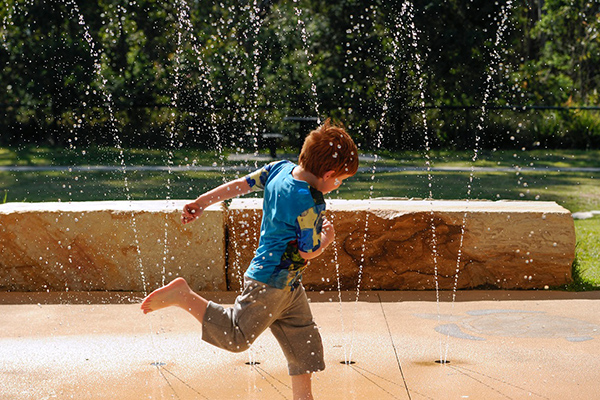 Check out these fun and affordable ways to entertain kids across Penrith.
1. Experience the Nepean River
Bring a bike or scooter and set out to complete the popular seven-kilometre loop of the Great River Walk known as the 'Bridge to Bridge'. This easy walk features resting points and lookouts where you can spot bird and other wildlife in their natural setting, and the view from the new Nepean River Bridge is definitely worth the effort.
There are three playgrounds to stop at along the way; one on River Road, Tench Reserve North and Tench Reserve South. Visit one, or take your kids on a playground adventure to visit them all. Pack a picnic and while your kids play, enjoy watching the action on the river set against the magnificent backdrop of the Blue Mountains
2. Make a splash at a playground
Summer is often hot and humid, but that doesn't mean you need to trek to the beach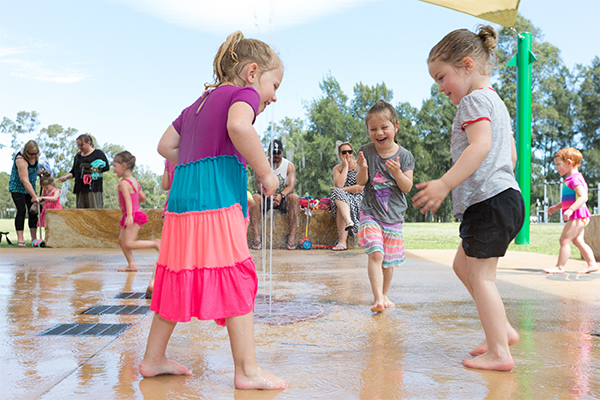 or to the nearest pool to stay cool. There are lots of playgrounds across Penrith offering splash pads and water play features so kids can escape the heat and have fun at the same time. Check out the splash pads at Thornton Estate, at Phoenix Reserve in Erskine Park, Livvi's Place in Jordon Springs. For information about those and other Penrith Playgrounds here.
3. Stroll through the Gallery
The former home of sculptor Gerald Lewers and painter Margo Lewers will captivate the imagination of kids and adults alike. Penrith Regional Gallery's exhibitions are not to be missed.
Head outdoors to enjoy the beautiful landscaped gardens which are maintained by a heritage gardener in keeping with Margo's original intent for it to be a living work of art. Stroll around to find ponds and sculptural works created by Gerald Lewers – as well as the market garden which supplies fresh produce to the cafe.
4. The Rock Lookout
Experience nature like never before on a bushwalk to The Rock Lookout. This picturesque location is accessed after a short-walk of only a few hundred metres from Fairlight Road in Mulgoa and once there you'll be greeted by sweeping views of the Nepean River.
A longer track of 2.5 kilometres leads from the car park on Fairlight Road through swampy heath and Eucalyptus forest to Riley's Mountain where more views of the Nepean Gorge and surrounds can be enjoyed by even the littlest of walkers and photographers.