Hidden gems in Penrith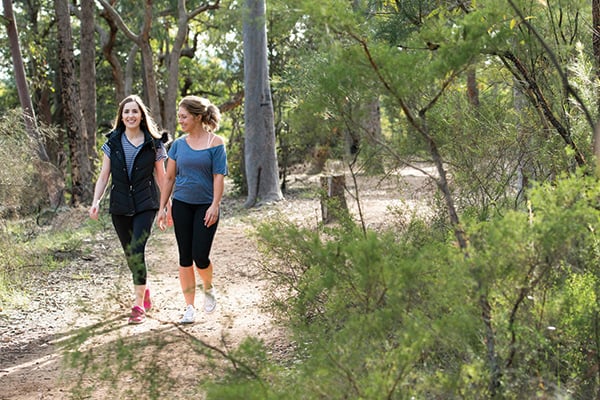 All the places you need to know about.
Around unassuming corners, down laneways and unbeaten paths – you'll find a treasure trove of hidden gems waiting to be discovered. And we've done the hard work for you by coming up with a list of some of Penrith's best.
Naked Flame Pizza
If you're looking for eat-in or takeaway pizza options in Penrith - this small family-run authentic Italian pizzeria is a real gem. In fact, Naked Flame have held the coveted No.1 position on Trip Adviser for many years and it's easy to see why.
Naked Flame have a 'less is more' motto which is reflected in their small menu. Don't be fooled though, this small menu just means every single item is made to the highest standards, delivered to an exceptional level and packed full of flavour.
Every pizza comes in the same size and in true Napoletano style, the pizza is all about the base. The dough is the star of the dish, with the toppings an added, delicious bonus. So don't expect your pizza to be piled high with toppings.
Each pizza comes with a few carefully selected, traditional ingredients which perfectly compliment the soft base. There's no pineapple, no chicken or BBQ sauce in sight, but you're guaranteed to love every bite. We promise.
They are open Wednesday-Sunday 5.30pm-9pm, and offer dine-in or takeaway (no delivery). And if you're really hungry they offer All You Can Eat every Wednesday (bookings required).
Penrith Weir
Most people have heard about the Great River Walk but not many people are aware of the picturesque stretch of the river on the other side of the Victoria Bridge and new Yandhai Nepean Crossing. This short 1km walk starts at the Nepean Rowing Club and takes you up along the Nepean River to the magnificent Penrith Weir.
The Penrith Weir was constructed in 1908 to regulate the water flow in the Nepean River. Over time, the Weir has become a popular bathing spot for birds and other wildlife and it's a magical location to see at any time of day. It's also one of the most photographed areas in Penrith – see for yourself.
Walk along the river path and bridges to enjoy the beautiful scenery and see how many different types of native wildlife you can spot. You'll be amazed at how quiet and peaceful this section of the river is, and no doubt you'll be wondering why you haven't ventured that way before.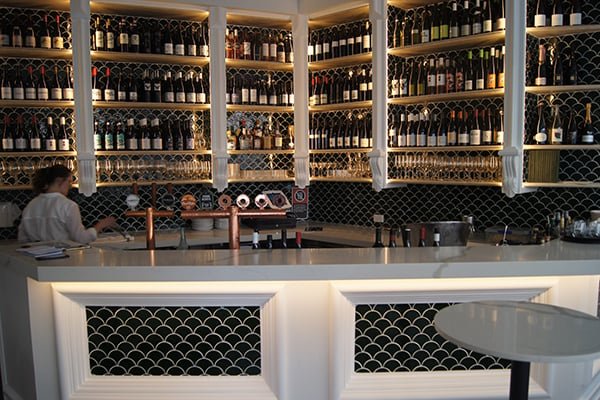 Allan Grammar
If you're planning a special night out, then this is definitely one to consider. Allan Grammar is modestly located in a quiet, unassuming laneway off Penrith's High St. This wine bar and restaurant opened late last year, and has been delicately infusing Penrith with refined eating and drinking ever since.
It might be tucked away off the main street, but don't worry, you definitely know when you've arrived. The grand entranceway, complete with a gold plaque that's boldly engraved "ALLAN GRAMMAR" and potted trees flanking the large door is the first sign that you've arrived and you're in for something special; the second sign is the plush velvet booths and elegant decor you'll see once you're inside.
The menu of food and the wine list has been expertly selected to take your tastebuds on an exquisite journey away from anything you would usually eat and drink. There's bar snacks, share plates, mains, desserts and a wine list that's been curated by Seamus Brandt (Quay Restaurant's current sommelier). This place is taking fancy to a new level, and is one to seek out.
Riley's Mountain Lookout
You've probably heard of The Rock Lookout, but not many people know about nearby Riley's Mountains Lookout. Keen bushwalkers can get to this hidden gem by parking your car at the end of Fairlight Rd in Mulgoa, and starting out on the Riley's Mountain Trail.
It's a 2.5km (5km return) walk along the trail to get to Riley's Mountain Lookout and on the way you will find a mixture of climbs, descents, sand and rocks and you'll go through swampy heath and eucalyptus forest. What awaits you when you get there? I'm glad you asked.
The Riley's Mountain Lookout offers a 180° panorama looking west over the Blue Mountains and directly below is sweeping views of the beautiful Nepean River. But like many other bushwalks, the journey is just as memorable as the reward at the end.
Zokoko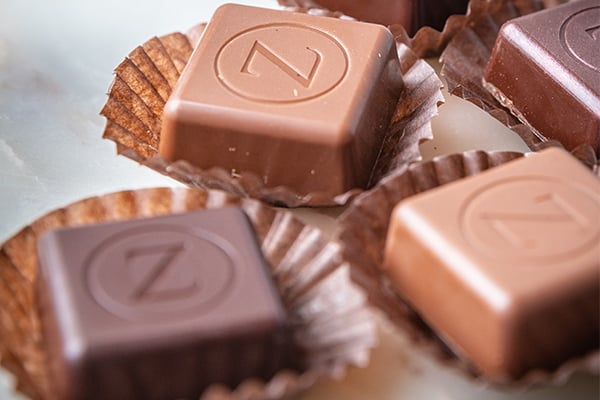 Nestled away in an unassuming industrial estate in Emu Heights (at the foot of the Blue Mountains) you'll find one of the world's best chocolate makers. Zokoko has won international awards and a global reputation for their traditional bean to bar chocolate making process. So how is it you don't know about this hidden gem?
Owner and head chocolate maker Michelle Morgan sources only the best cacao beans from the world's current cacao crop to use in her chocolate. Currently her beans come from farms in Bolivia, the Solomon Islands and Tanzania where she's in regular contact and travels frequently to visit.
She roasts the beans in small batches (there's no mass production lines here) which allows time for the beans inherent flavour to emerge. We highly recommend stopping by, purchasing a chocolate bar or two (or three) and savouring each mouthful, using a long and slow chewing method to extract and enjoy every hint of fruit and nuts possible.