Next level amazing dumplings at the Nepean River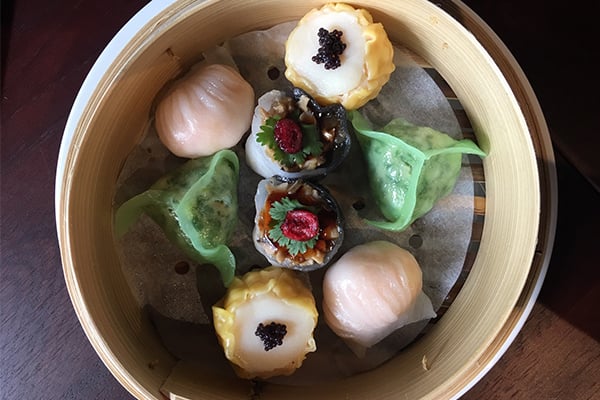 New restaurant dishes up a fusion of exotic foods from across Asia with river views.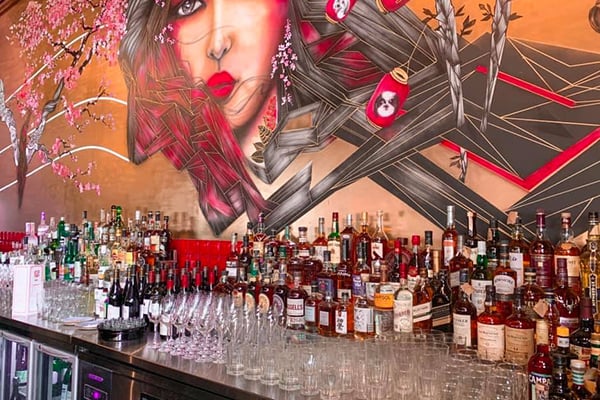 For the past few months, regulars doing the Nepean River's Great River Walk have wondered past the development at Tench Reserve wishing and hoping for the new restaurant precinct to open. Well, everyone's prayers have been answered with the opening of the precinct's first new restaurant.
Goji Bar and Restaurant (along with the popular Coffee Club) is the first restaurant in the new development to open, and if it's a sign of what's to come we are very, very excited. The 300-seat restaurant offers an exciting fusion of Asian flavours for breakfast, lunch and dinner and there's also a pretty decadent menu of Asian-inspired cocktails. We'll get to them later.
The polished menu of generously proportioned Asian dishes are all made from scratch using fresh ingredients and are designed to be shared - although you'd be forgiven for not wanting to share your meal once you taste it. The starters menu includes a selection of favourites such as Roti ($12), Pork and Prawn Wontons ($14), Peking Duck Pancakes ($26) and Salt and Pepper Squid, with garlic and chilli ($16). Yum.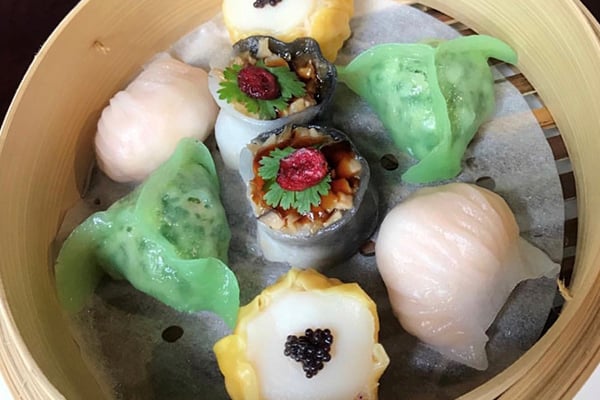 The Mains menu includes handmade noodle dishes, roasted meats and sides along with larger servings of delicious delicacies such as Black Pepper Wagyu Beef Short Ribs (38), Kung Pow Seafood with peanuts, dried chilli and Sichuan Pepper ($36) and Boneless Karaage Chicken, yuzu, lemon and citrus ($26) and Sweet and Sour Kurobuta Pork Belly, pineapple, onion and pickled lotus root ($28).
But let's face it. We all know people love the dumplings, and we're not going to hold out on you. The dumpling menu is pretty amazing with more than 10 combinations to wrap your taste buds around. There's Prawn and Chive, Buddhas Delight, Scallop and Snow Pea, Alaskan Crab and Scallop and Wild Mushroom just to name a few. Prices start at $12 for 4 pieces. If you can't decide (who can blame you!) then there's always the mixed platter of 8 different flavours ($29).
Everything can be perfectly paired with local and imported wines or one of their Asian-inspired cocktails. We suggest the Monkey Magic ($18) which includes Monkey Shoulder (the whiskey, not the animal) Solerno, Lime Juice, Pineapple Juice, Falernum, Sage Leaves and Ginger Beer Spritz or the Crouching Tiger ($18) BarSol Quebranta Pisco, Tio Pepe Fino Sherry, Lemon Juice, Grapefruit Syrup, Strawberry and Basil Leaves. Check out the full drinks menu here.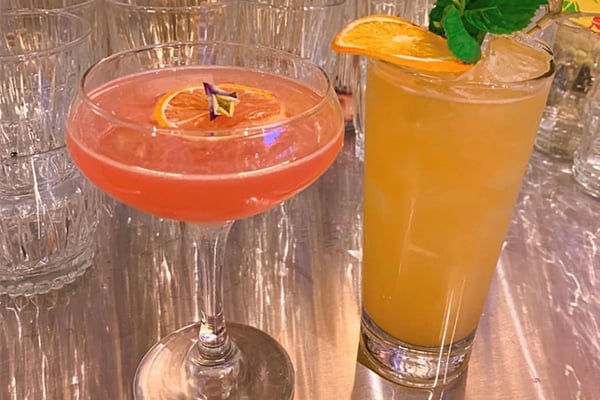 But wait, there's more! There's a coffee cart for you to get your caffeine fix in the morning (and each coffee comes with a mouth-watering Nutella bun, thank you very much). If you want to bring your dog along with you, you can! The outside lower terrace is dog friendly, and there's also a healthy dog menu so you're four-legged friend doesn't go hungry.
Bookings recommended, but not essential. No BYO. Open Sunday to Thursday 7am-10pm and Friday to Saturday 7am -11pm. Find out more about Goji Bar and Restaurant.