The ultimate weekend itinerary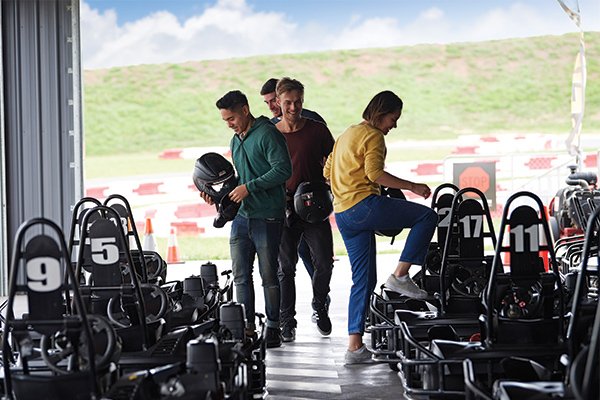 No need to plan your weekend to Penrith, we've done it for you.
With so much to see and do in Penrith, it's hard to know where to begin. So we've done the hard work for you by curating some of the best experiences and activities into the ultimate weekend itinerary with places to eat and things to see and do – it's jam-packed so you can make the most of your time in Penrith and it's a great starting point to discovering our unique region. Hopefully it will leave you wanting to come back and explore more.
Start your day with breakfast at one of Penrith's vibrant cafes; try Henri Marc or High St Depot for delicious seasonal menus, fresh roasted coffee, smoothies and juices.
Indulge your curiosity by visiting one of Penrith's offbeat museums including the Museum of Fire and the Museum of Printing (Saturdays only). Art buffs can stroll the beautiful Penrith Regional Gallery and marvel at the latest exhibitions.
Now you've worked up an appetite, it's time to enjoy some lunch. For something quick, easy and delicious tuck into a gourmet burger from Burger Head or Downtown Brooklyn. While you're there, why not shoot some hoops on their rooftop basketball court.
You've got some energy to burn, so it's time to take things up a notch. Get your adrenaline pumping at IFLY Indoor Skydiving, with a few laps of go karting at Luddenham Raceway or around the lake at Cables Wake Park.
Finish the day with dinner and drinks at Mr Watkins or Allan Grammar before enjoying a world-class performance in music, theatre and dance at the beautiful Joan Sutherland Performing Arts Centre.
You'll be needing to put your feet up after a day of exploring. Rest your weary head at one of Penrith's hotels including the Mercure Hotel or Holiday Inn; or if you prefer to have all your own amenities there's serviced apartments including Quest and Value Suites.
It's your last day, so make the most of it. Fuel up with breakfast in a heritage building at Percy Plunkett and then explore the Nepean River by boat or canoe; by foot on the Great River Walk or on a guided fishing with an experienced local guide.
It's time to prepare for the trek home; so have lunch at nearby Café at Lewers which offers a seasonal menu of fresh produce handpicked from their garden. Then hit the road for the drive home to reminisce about your amazing weekend in Penrith, and start planning your return trip.