Zokoko is where all your chocolate dreams come true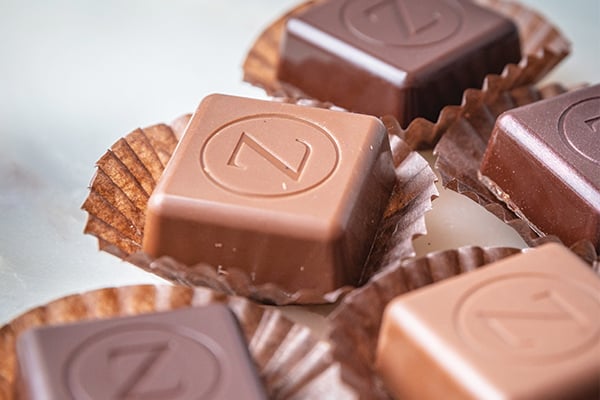 Find out about this award winning chocolate maker in Penrith.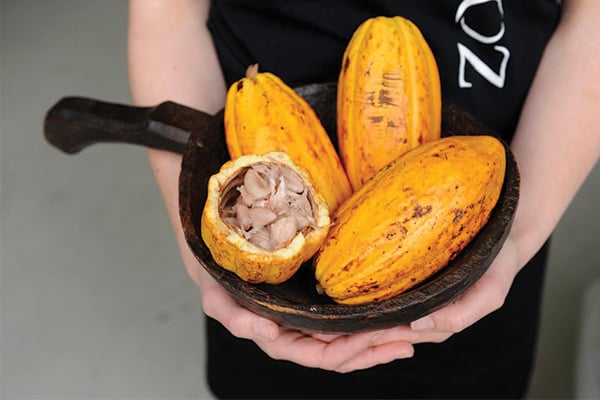 Nestled away in an unassuming industrial estate in Emu Heights (at the foot of the Blue Mountains) you'll find one of the world's best chocolate makers. This isn't a title that we've given them, this is title that Zokoko has earned after winning international awards and a global reputation for their unique approach to chocolate making.
Head chocolate maker and owner, Michelle Morgan, is passionate about her unique 'bean to bar' method, and so she should be, because it's the main reason her chocolate contains more notes than a sheet of music. The difference between Zokoko chocolate and your run-of-the-mill supermarket brand chocolate all comes down to the beans.
Michelle sources only the best cacao beans from the world's current cacao crop. Fresh is always best. Currently her beans come from farms in Bolivia, the Solomon Islands and Tanzania where she's in regular contact and travels frequently to visit. She then roasts them in small batches (there's no mass production lines here) which allows time for the beans inherent flavour to emerge.
The next step in Zokoko's process involves another excellent chocolate maker called Molly. This is the name affectionately given to the Melangeur (that's a fancy name for a vintage chocolate grinding machine) which Michelle imported all the way from Russia. Molly mixes and grinds the cacao beans into a paste, which is when different flavours can be added.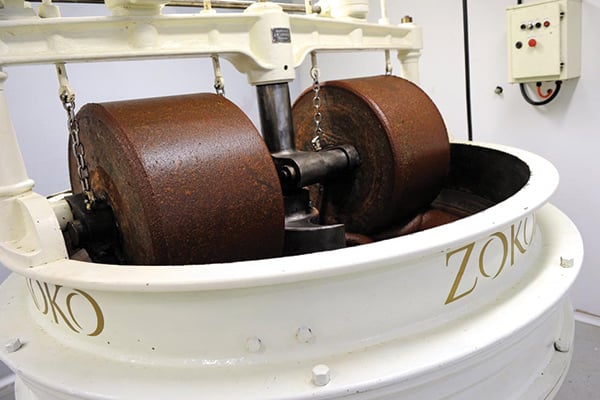 There's a few more steps to Zokoko's chocolate making process, but you get the point we're trying to make which is that the end product is pretty special. We highly recommend a visit to Zokoko, purchasing some chocolate and savouring each mouthful, using a long and slow chewing method to extract and enjoy every hint of fruit and nuts possible.
Here's a rundown of what's currently on offer to buy in store or online:
Tranquilidad 72% $15.95
Sourced from Tranquilidad, Bolivia. This chocolate has notes of honey and dried fruit with balanced cocoa flavour and a luxurious, delicate finish.
Mbingu Dark 70% $13.95
Directly sourced from the Kilombero district of Tanzania; this chocolate displays notes of raisin, plums and panela.
Mbingu Milk 52% $13.95
Directly sourced from the Kilombero district of Tanzania; this milk chocolate starts with rich red fruit notes followed by delicate nuttiness. A hint of citrus rounds out this "dark" milk chocolate.
Chale Milk 45% $13.95
Directly sourced, solar dried beans from Chale, on Marovo Lagoon in the Solomon Islands. This rich, irresistible milk chocolate displays delicate tropical fruit notes.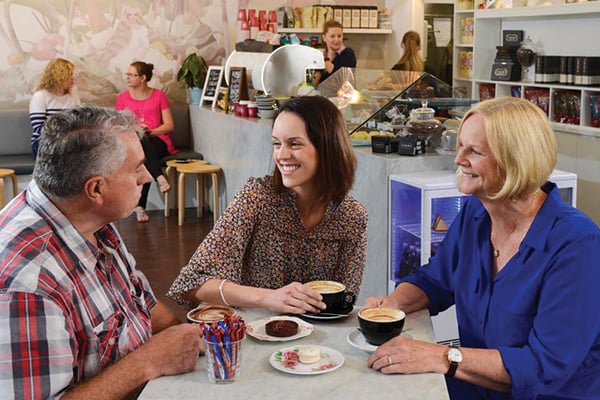 Guadalcanal 78% $13.95
Directly sourced from the beautiful Soloman Islands. A well balanced chocolate with a light fruit finish.
There's also a range of 'Goddess' chocolates ($8.95) which are infused with different flavours including coffee, mint and orange. We know for a fact that they're experimenting with honeycomb and honey flavours using honey harvested from their own hives, and we just couldn't bee more excited about this.
It's probably worth mentioning that Zokoko runs a cafe where you can indulge in all sorts of chocolatey treats such as cakes, slices, milkshakes and hot chocolates and Morgans Coffee (also roasted on site). Coffee and chocolate, such a winning combination! Enjoy.